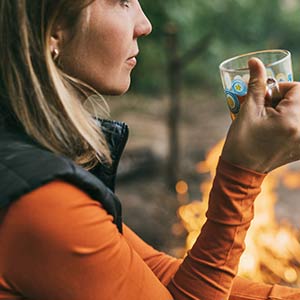 Useful Camping Tips For People With Disabilities
Those who have physical disabilities or leg injuries should consider planning a camping trip. Getting out in nature might be more of a challenge, but the rewards are worth the effort. If you have a disability and use a mobility aid like crutches or a wheelchair, you need to know useful camping tips. 
I know how daunting it is to plan a camping trip if you're a person with a disability. Yet, if you follow the tips we speak about, you will find your camping experiences more enjoyable.
Can A Disabled Person Go Camping?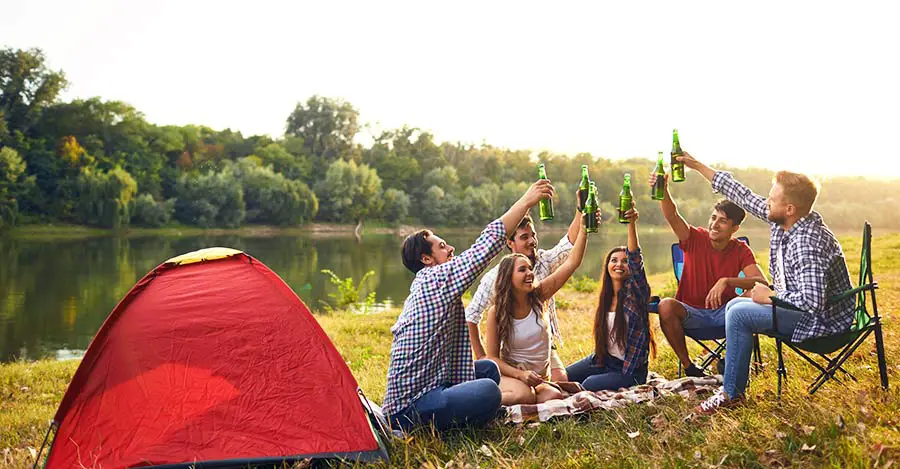 One of the questions many people living with a disability ask is if they can go camping. Contrary to what you might think, regardless of if you have a disability, you can still go camping. The only difference is that you will need to consider a few more trip components than other people. 
Why People With Disabilities Should Consider Camping
There are many reasons why those who with physical disabilities should consider camping. Camping can be therapeutic. It can also promote better mental health for those living with disabilities. 
You should know that your disability doesn't prevent you from enjoying nature. It might be more challenging, but it is possible and often worth.
When camping, you're placing yourself in an environment that allows you to relax. You leave the stress in the city while letting your mind rest and your mood improve. 
Many studies have proven that fresh air is also beneficial. Spending a few minutes outside can significantly improve depression, anxiety, and self-esteem issues. As you can see, being amongst nature on a camping trip will be helpful if you have a disability. 
Nine Useful Camping Tips For People With Disabilities
Now that you know why you should consider camping if you have a disability, you can learn some useful tips. The tips we discuss help those living with disabilities enjoy their camping experiences. I hope that you're able to use these tips.
1.Wisely Choose A Campsite And Call Ahead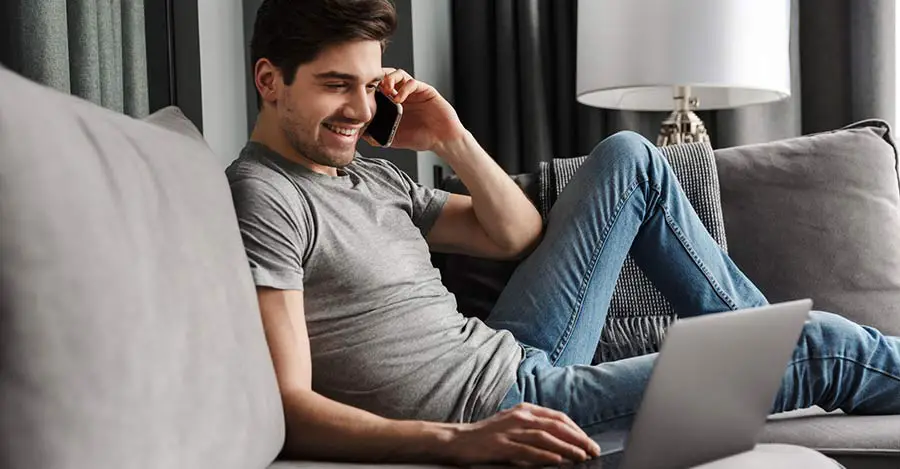 One of the best camping tips we can give you is wisely choosing a campsite and calling ahead. It's hazardous to  plan a spur-of-the-moment camping trip. Showing up at a campground hoping that there is an accessible site available is risky. 
Those who with disabilities should carefully choose a campsite beforehand. That way, they know it is accessible. Generally, the best way to do this is to call ahead and make a campsite reservation months in advance. 
You can go online to search for campgrounds with accessible sites. Then you can call to make a reservation. When doing an online search, try to look at the maps of the trails and amenities. This way, you will avoid disappointment. You will also ensure you have access to a site equipped with the facilities you need. 
If you live with a disability and want a pleasant camping experience, it's best to camp in sunny weather. If you camp during bad weather, you could risk your safety. This is especially if you're using mobility aids. 
For example, if you're using crutches and choose to camp in bad weather, you could fall and injure yourself. This often happens when crutches slip at a wet campsite. So if you're considering camping try to plan your trip when you know there is no rain predicted. Yet, ensure you're prepared if you do encounter bad weather. 
If you're worried that camping with a disability will be too cumbersome, you should try a day camp first. A day camp is a perfect way to determine if the campground and campsite are accessible. 
Unlike staying at a campsite for a few days at a time, it's also less of a commitment. Often you will only be out of your comfort zone for a day. You will be able to choose if you want to spend the night or only visit the campground for the day before going home. 
Choosing a day camp the first time will help you determine how to camp in the future. With this knowledge, you will be able to better plan your next camping trip. 
4.Travel In A Team Or With Friends
A tip you need to remember is to camp as a team or with a group of friends if you're a person with a disability. Depending on your disability, traveling alone while camping could be dangerous. This is especially true if you have not been able to camp at the campground you're visiting in the past. 
If you camp with a partner or group of friends, you will have people who can help make your camping experience better. As a bonus, they will also be able to help you. They can assist if you need help on walking trails or in any other camping activities. 
5.Bring The Right Supplies And Pack Light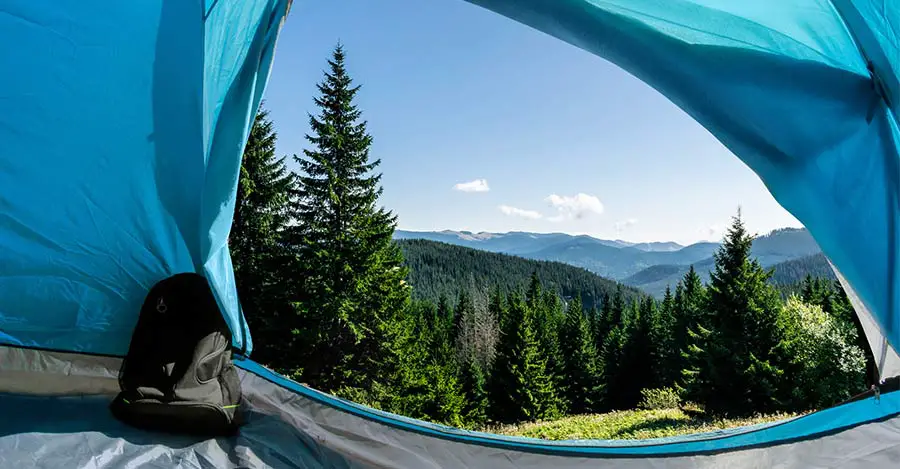 If you take the wrong gear when camping with a disability, you might have a bad experience. Having the correct camping gear will guarantee you an improved experience. It will also ensure your camping trip is hassle-free and stress-free. 
When camping with a disability, you need to look for tents that have been made with tall doors. This will allow you to easily get into and out of your tent without injury or mishap. You also need to consider a campground that offers bell tents or houses like yurts. These can accommodate mobility aids like wheelchairs, knee scooters, and crutches. 
When you choose bedding, choose supportive air mattresses that inflate high. Or try to use a raised cot that will allow you to get into bed easier after a long day of adventuring outdoors. 
Without the right bedding, it will be hard to sleep comfortably. Ensure you have suitable sleeping bags and pillow. 
You should also consider the mobility gear you use. You could struggle at a campsite if you have a wheelchair or crutches not made for outdoor use. So, if you're going to camp, make sure you have a mobility aid that is robust enough for the outdoors. Most crutches and wheelchairs have accessories that you can attach. This will make them suitable. 
You should also pack light when camping with a disability. It can become cumbersome and dangerous if you have to cart a heavy pack. For example, it can make it hard to walk with crutches when your pack adds unnecessary weight. 
We know that camping with a disability isn't as easy as it sounds. Yet, if you have a positive mind and believe you can camp with a disability, you're more likely to enjoy yourself. 
So keep telling yourself positive affirmations and try to stay upbeat and energetic. The happier you believe yourself to be, the happier you will be while camping. 
7.Prepare Your Meals Ahead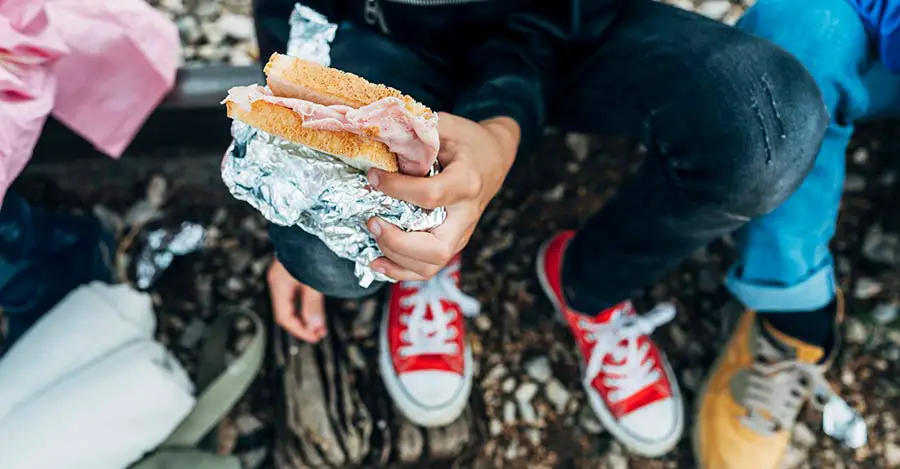 One of the most demanding chores to do when camping with a disability is cooking meals. It can be inconvenient to have to make your way to the grocery store for meals while camping. This is because many stores are far from a campsite, especially if you're at a highly remote campsite. 
It can also be challenging to cook a meal while navigating your campsite. Don't disturb your camping experience. Instead, consider preparing meals ahead of time. Preparing your meals in advance will ensure you take care of your nutrition. It will also ensure you have the energy you need while camping. 
Yet, it is good to identify nearby ADA-accessible grocery stores as a backup plan. Be sure that they offer disabled-friendly facilities before your stay at a campground. If something happens to your food or you want something specific, you know where to go. 
8.Take It Easy And Remember To Rest
It's a brilliant idea to have an itinerary for activities you want to do while camping. Yet, you need to remember that you should also try and take it easy and rest. People with disabilities face more challenges, so it's natural to need a break. 
If your campground has facilities like a pool with a lift or a cozy library with a ramp, you shouldn't miss out. These places will allow you to relax safely. 
Even for those who don't have a disability, camping can be dangerous. That's why you must be safe while camping. Don't take unnecessary risks or stray from the designated disability-friendly trails and facilities. 
Should the weather turn bad, don't be afraid of asking someone for help if you need to get from one place to the next. Additionally, try not to push yourself too hard and always be prepared for the worst. Sometimes a fall or injury is inevitable, so you need to have a first aid kit. 
You should also make sure you have a cellphone on you and that you have let someone know where you will be when camping. When taking part in activities at a campsite, keep someone updated about your whereabouts. This is just in case you get into trouble. 
As you can see, camping with disabilities is more complex but not impossible. With the many benefits of spending time outdoors camping, it's a good idea to keep these tips in mind.
If you use these tips, your first or next camping trip is likely to be enjoyable. It will also be far less likely to cause you stress or injuries. So what are you waiting for?
Start planning your camping trip today.