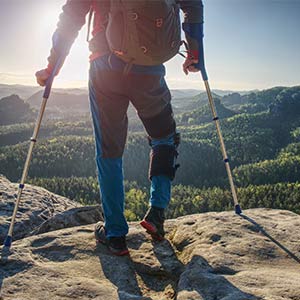 9 Tips To Hike With Crutches
When you're using crutches, it's normal to believe that you won't be able to hike. Logistically hiking while on crutches can be a nightmare if you are unsure how to do the task.
If you know how to hike with a mobility device, you can take part in many hiking excursions. That's why we have found a few of the best crutches hiking tips you should consider.
Can You Hike While Using Crutches?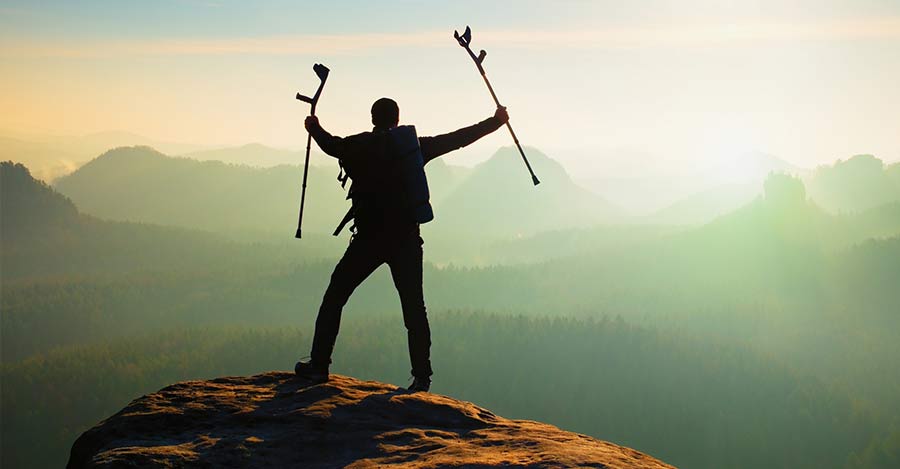 Contrary to popular belief, it's definitely possible to hike with crutches. There are many injured people and people suffering from mobility illnesses throughout the world who participate in outdoor activities like hiking while using crutches.
It is estimated that approximately 566,000 people use crutches in America, but this doesn't stop many of them from hiking. They are able to hike with crutches because they follow a simple set of general tips, which we will speak about below.
9 Hiking Tips For Using Forearm Crutches
If you are using forearm crutches for hiking, the below nine tips are the ones you should follow. If you use our nine crutches hiking tips, you will likely have a more enjoyable experience. You will also be less likely to encounter outdoor problems and injuries.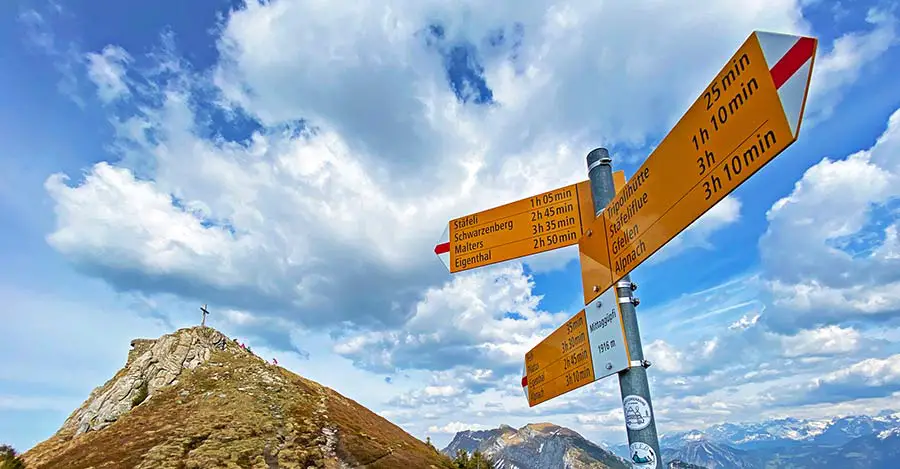 Are you afraid that you will get lost while hiking? This worry can be exasperated if you are using crutches. If you don't want to get lost, you should equip yourself with as much information as possible about the hiking route you will be taking. Finding out information about the hiking route you want to take is accessible in the modern age. 
Do you have access to the internet with a device like a computer or a cell phone? If so, you can scout out the hiking route before leaving your house. Most State and National parks have information about which hiking routes and trails are ADA accessible in America. 
These types of routes are suitable for disabled people. They are also ideal for those using mobility devices like crutches and wheelchairs. ADA hiking routes are convenient. On the park website, you will be able to find out the route's difficulty level and the surface texture. With this information, you can determine if your route will be one you can safely and enjoyably take. 
2. Have A Time Control Plan In Place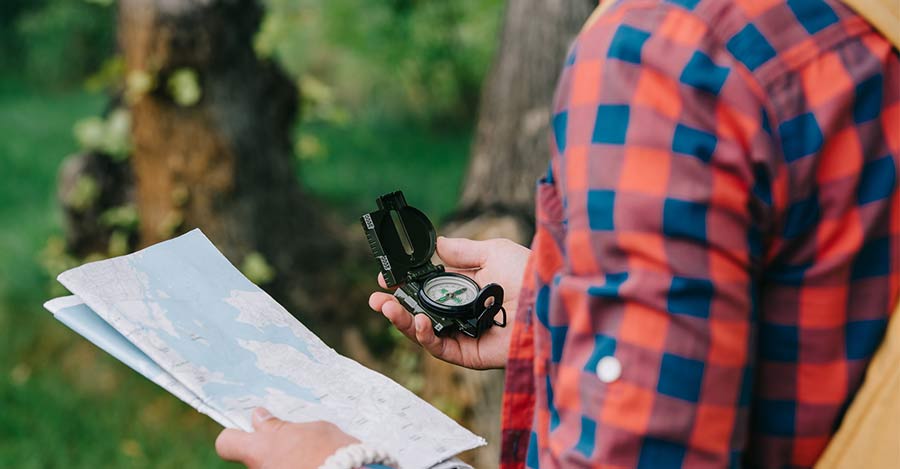 If you are using crutches while hiking, it's imperative you have a time control plan. This type of plan is used to estimate the amount of time needed to complete a hiking trail. A time control plan will also check the time you will need to reach milestones and stopping points. 
When planning a time control plan, you need to study the hiking routes' topographic maps. By studying these maps, you can determine if there are any obstacles in your way that could slow you down. Obstacles such as rivers, mountains, and dense tree coverage. 
This is crucial to note, especially if you are not taking an ADA hiking route. With a time control plan in place, you can also tell if you are ahead of or behind schedule. This will let you plan if you need to stop for the day and head back or set up camp. 
3. Check The Weather Conditions Where You Will Hike Before You Set Out
What is one of the greatest mistakes you would make when hiking with crutches? Forgetting to check the weather conditions. Although the weather is not something that can be predicted, certain seasons are better to hike in.
For example, you don't want to hike in the rain because it creates muddy conditions and slippery surfaces. Yet you also don't want to hike when it's too hot as this could cause you to tire quickly and become dehydrated. Consider hiking when it isn't too hot or cold.
Try to avoid hiking during the rainy season as these times of year are not suitable for those hiking with crutches.
4. Choose The Right Hiking Equipment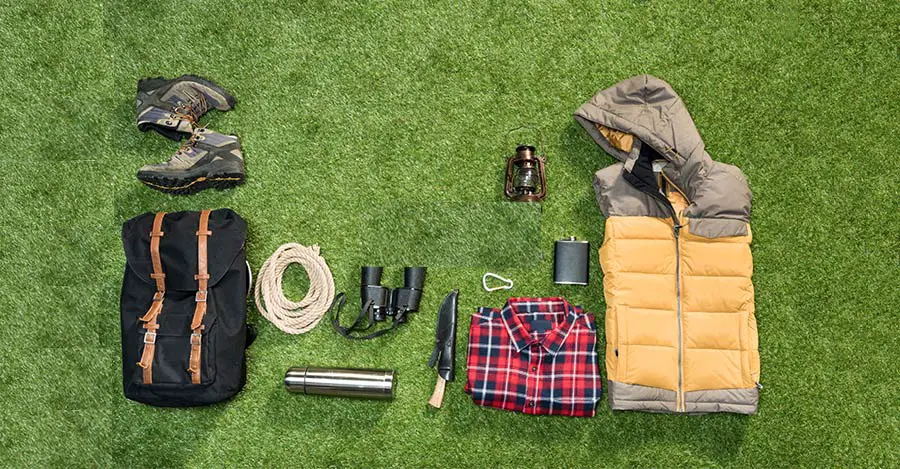 Don't make the mistake of hiking with the incorrect crutches, clothing, or footwear. This will make the experience hard and unpleasant. You need to wear a pair of shoes used explicitly for hiking as they will provide you the best grip that ensures you won't slip.
In terms of clothing, you shouldn't wear clothing that is too loose when hiking. You also shouldn't wear anything that can easily tangle with your crutches. This will cause a hazard. Instead, wear clothes that lie close to your body, such as hiking sportswear.
Additionally, you need to use the appropriate crutches when hiking. Try to use ones that have a feature that prevents vibrations. Also, make sure your crutches have good foot grip and that they are not broken. You don't want to be hiking only to have your crutch break and then injure yourself.
Moreover, make sure your crutches have a comfortable forearm grip. If you are hiking a hard trail or for a long time, a comfortable forearm grip will ensure you don't hurt yourself.
For safety reasons, you need to hike with a companion regardless of if you are using crutches or not. When using forearm crutches while hiking, you could have difficulty navigating specific trails. You could also struggle to hold or carry items. Hiking with a friend or family member will allow you not to experience these hassles.
A friend can carry your items for you. They can also help you navigate over obstacles and around areas that are difficult to pass. Hiking with a companion will ensure you have someone there to help you if you hurt yourself.
6. Discuss Your Hiking Plans With Someone Who Is Not Participating In The Hike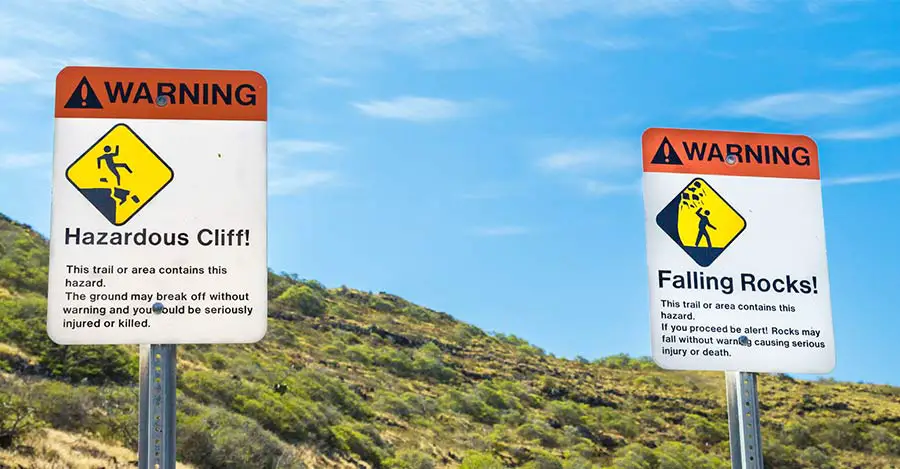 Once you have planned your hiking itinerary, you need to share it with someone that will not be hiking with you. Ensure to share the trail path you will take and the stops you expect to make when let them know your plans. 
Additionally, tell them when you are going to start your hike and when you expect to finish it. You should also let them know the exact date you will be going. Moreover, alert them of the possible dangers in the area and who they can contact if you fail to check-in. 
Be careful not to overpack. Only pack the essential hiking items that you need. You need to pack a basic first-aid kit with bandages, antiseptic, band-aids, and scissors. You should also carry a map of the trail you are on, and a cell phone with your location and GPS turned on. Also don't forget trail snacks to keep your energy levels up. 
Additionally, you need a water bottle, rubbish bags, and a rain poncho in case the weather turns bad. Yet don't forget sunscreen. You can store all these items in a backpack which will allow you to carry your items and use your crutches. You can keep a backpack on your back or turn it to your front while walking. 
If you find a backpack too cumbersome, you can opt for a travel bag that goes around your waist. Using a backpack will ensure you don't need to hang things off your crutch handles. This will prevent you from overbalancing and falling or slipping. 
8. Find And Learn The Park And Trail Rules
Before taking a hiking excursion with crutches, make sure you know the park and trail rules. You don't want to visit a park only to discover that they don't have any trails suitable for those using crutches. Additionally, you need to note trail rules to ensure you can navigate your hike. 
To find out the park and trail rules, you can check the park's website or call them before deciding to hike at the park. Should you know the park and trail rules, you are less likely to experience problems. You will also avoid getting in trouble with park rangers and supervisors.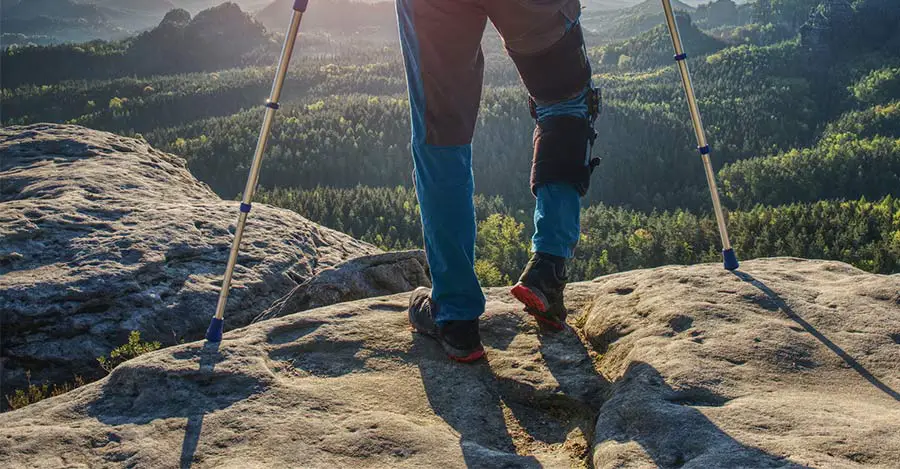 Hiking with crutches is not that difficult, but it can be challenging if you think negatively. You should keep an open mindset and remember to have fun.
If you believe you will have fun and stay positive, you will find taking part in a hiking trip easier. If you take the proper precautions and think that you can hike with crutches, you will likely not face any issues and have a memorable experience.
As you now know, you can hike with crutches if you follow these simple hiking with crutches tips. Whether you need to use crutches because you are injured or have an illness, you don't have to miss out on participating in hikes.
By making sure you plan your trip correctly, have a time control plan in place, and check the weather conditions, you are halfway to succeeding. When you choose the right hiking equipment, ensure you take someone with you, don't overpack, and discuss your hiking plans with someone you are sure to have no issues hiking with crutches. Last but not least, the most important thing is staying positive and remembering to have fun.