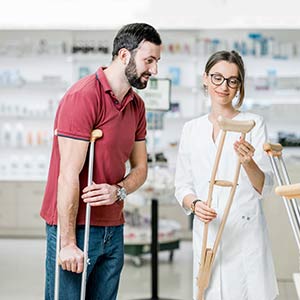 How much is it to buy crutches?
Two years ago, I got my first broken bone while I was playing soccer with my college teammates. I twisted and broke my ankle badly. And it forced me to stay home for what felt like months.
As I was looking through the window one day. I realized that I must find a way to get out, for that I decided to get a pair of hand crutches.Otherwise I'll be missing a lot of beautiful sunny days.
crutch define - What are crutches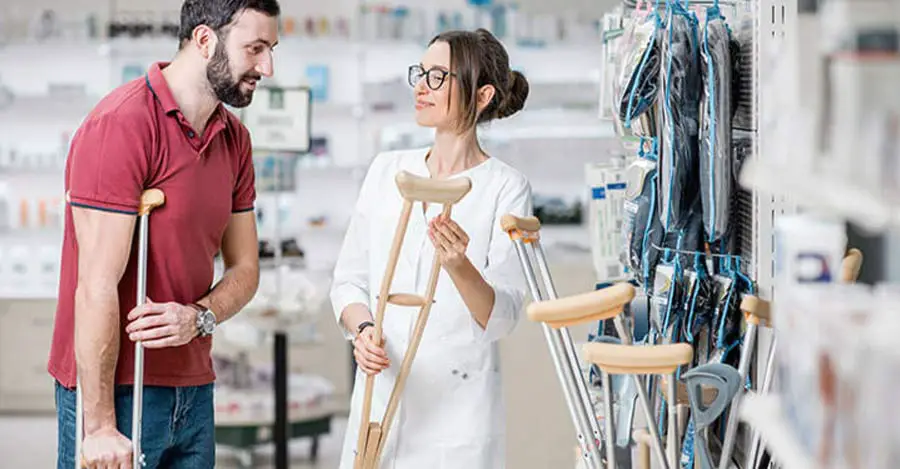 Hand crutches are mobility aid-tools. They are made to help people who suffer from an injury or a permanent disability that prevents them from walking.
By shifting weight to the upper body, crutches allow for more control over the legs. They assist with walking and moving during the day.
Different type of crutches:
When it comes to choosing the right crutches, there are four types to choose from, based on your preferences and what suits you best. They come in different shapes and in a vast range of prices.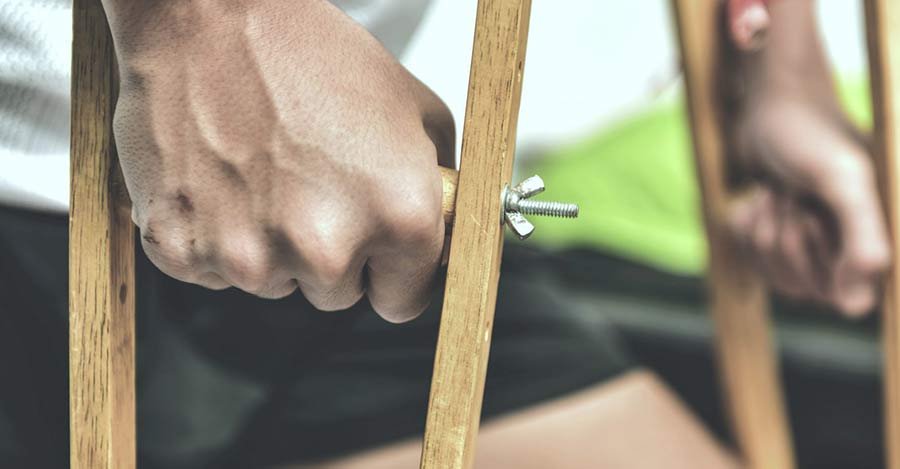 Also known as the Axillary Crutches. This type of crutch goes under the arm. They are the most commonly seen type of crutches used by people for their ability to handle weight and for their reasonable price range.
How much do forearm crutches cost?
The underarm crutch usually costs somewhere between  $20 and $50. Of course the price depends on the quality of the crutch. They are made of either wood or aluminum.
The durability and the sturdiness of the material plays a huge role in determining how much a crutch will cost.
This type is commonly used in the European countries. As the name suggests, the forearm or the elbow crutches comes with a cuff that surrounds the person's forearm not far below it.
There is a handle to grab and help maneuver the crutch even better. Forearm crutches range from $30 to $220 as there are various modifications to this type of crutch, each offers something new and different.
How much do forearm crutches cost?
The pair of forearm crutches is not much expensive. Their price range from $40 to $180. This price varies depending on the quality of material used, its design, and style.
Most importantly, never ignore the doctor's advice.
Another innovative crutch design is the platform crutches. Instead of a cuff on the top, platform crutches have a horizontal platform to rest the forearm on as you hold to the hand grip featured.
How much do Platform crutches cost?
Often used by those suffering from a short term injury. They may be a bit pricey when compared to other types of crutches, a good platform crutch usually costs somewhere near $150-$160.
Finally, the leg support crutches. These supports are more suitable for knee injuries and below, they look like giant boots. The frame wraps the leg and holds it firmly in place.
Oftentimes they are used after a surgery for rehabilitation purposes and help stabilize leg position for rapid recovery. The type of injury and the quality of the support defines the exact cost.
How much do support crutches cost?
However, leg supports are available in different prices ranging starting from $40 and up to almost $170.
Additional Costs Associated With Crutches
In addition to buying the perfect crutch for your needs. there are various accessories available to improve the experience of using a crutch and make things a little easier.
There are a lot of different options to choose from when picking up a pair of crutch tips. They add more stability and more control to the crutch.
Although, after a while of use, crutch tips may start to wear off and will require changing. Or maybe you'd want to upgrade to a more comfortable sturdy option.
Luckily crutch tips are very affordable and available at every store that sells crutches.
Crutch pads are a brilliant innovation that helps release pressure under your armpit and give you a boost on the comfort department.
Using a crutch for long periods of time may get a little tiring and irritating against the skin.
With a $20 budget you can add an extra touch of comfort by installing soft protective pads over the crutch handles.
Forearm cuffs are designed to add an extra protective layer around your forearm. They prevent skin irritation or any discomfort caused by excessive use of a forearm crutch.
They usually cost $15 to $20. However, these are not always necessary as some crutches feature delicate and enjoyable pre-installed cuffs.
Where to Buy Crutches Near Me?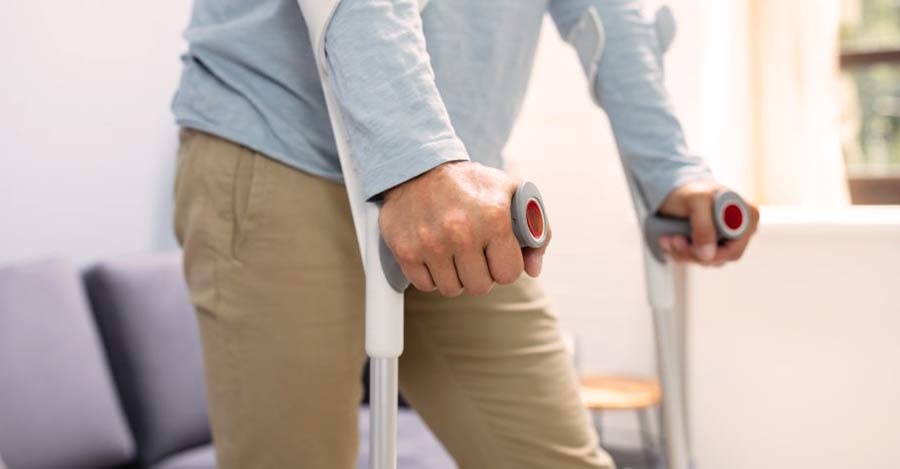 If you are looking to purchase a pair of crutches, you can pick up a pair at almost every pharmacy or store that sells medical products.
The CVS Pharmacy and Walgreens are the largest pharmacy store chains in the US. They both are excellent places where you may find a convenient, reasonably priced crutch. Their crutches are somewhere between $20 and $160.
Another great suggestion is the internet! You could always check the web.
As there are numerous online stores where you can browse from a wide selection of crutches, such as Amazon; the most popular online retail store.
Amazon offers an incredible wide range of crutches to choose from. It has everything related to crutches and their accessories! 
It's well known to everybody who used a crutch at a certain point of their life that it can get really disturbing. You may not be able to go against doctor rules and not use one.
However, you can choose to buy an amazing crutch and make using it looks like child's play. That's why you should take your time when buying a crutch.
There are lots of factors to consider before making a purchase and setting the right budget could really make a difference.