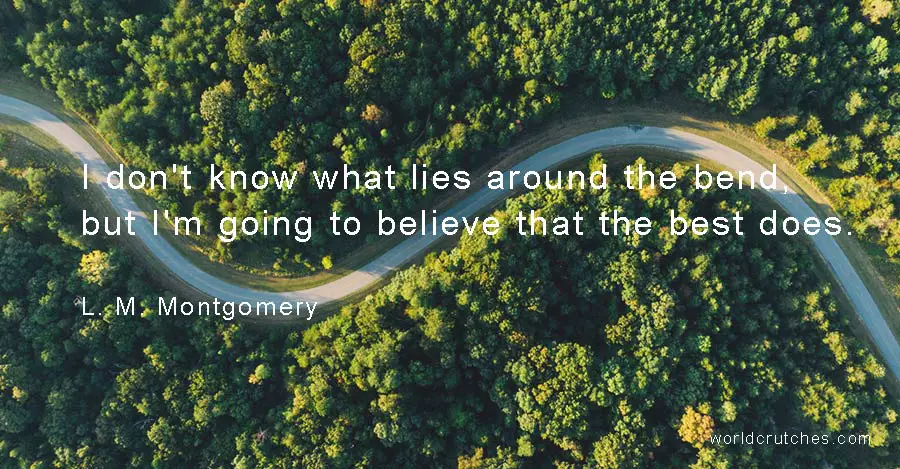 28 Inspirational quotes of Optimism for people with disabilities
Sometimes things may get harder and every individual struggles with their overwhelming emotions. It is okay to feel down from time to time, as it is what makes you enjoy the beautiful times.
Acknowledge your situation and make the best out of what you have, to create the future you aspire for. The words you say to yourself are powerful and they push you towards achieving more.
Here are 28 optimistic quotes about disability and some encouraging words that you need to smile and be cheerful for a future full of possibilities.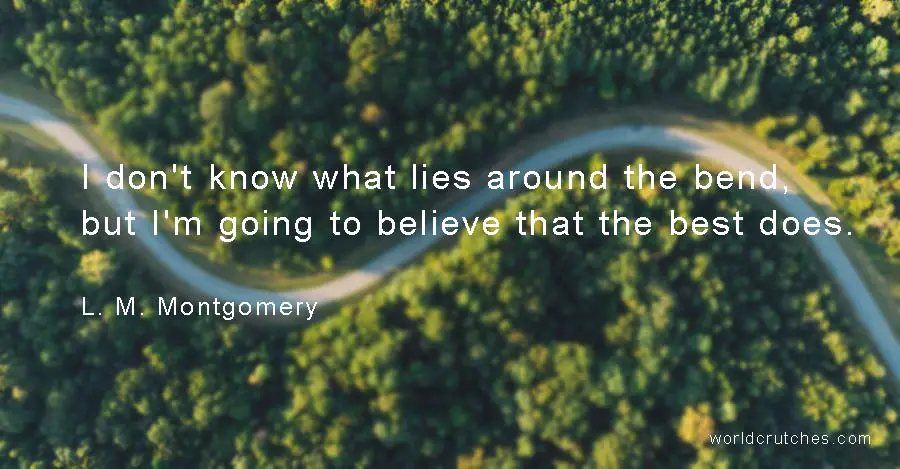 L. M. Montgomery was a Canadian author published amazing literary work: 20 novels, 530 short stories, 500 poems, and 30 essays, well-recognized for her book Anne of Green Gables 1908.
Martina Navratilova is a former professional tennis player and coach, recognized as one of the best tennis players of all time. 
Khang Kijarro Nguyen is a photographer, artist and performer.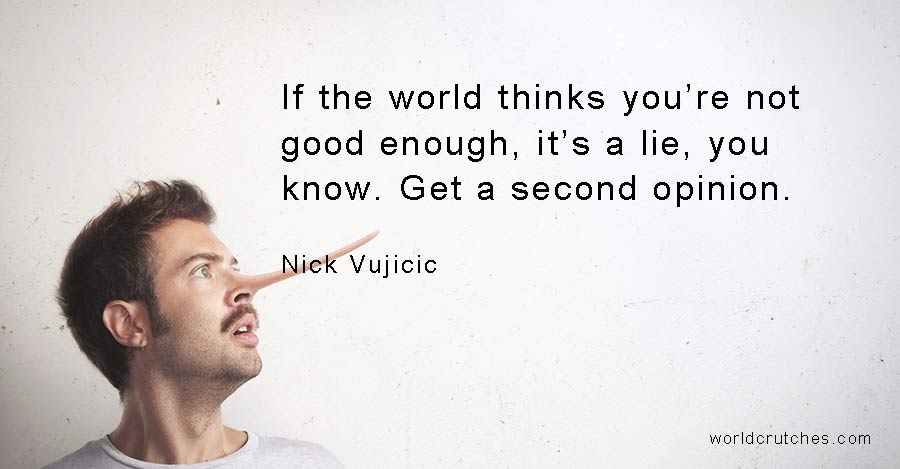 Take this quote as an advice to Never look down on yourself. There is greatness inside each one of us and you should never listen to people who might try to bring you down. 
Mr Noel Helm is the director of the Office of Student Accessibility at Elizabethtown Community and Technical College. 
Marlee Matlin is actress, author and activist. First deaf performer to nail an Academy Award and win in the best actress category.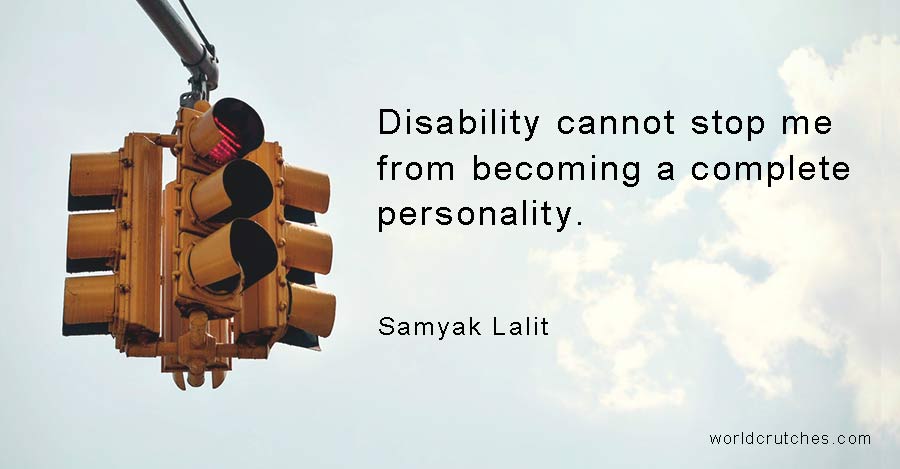 Samyak Lalit does amazing social service with 90% disability in both his legs. He is an author, a social worker and a disability rights activist.
Temple Grandin is a scientist diagnosed with autism. She studies and deals with animal behaviours.
Anne Wafula Strike is British Paralympic wheelchair racer. She is a courageous athlete,  author, and sporting ambassador known for her services towards Disability Sport and Charity work.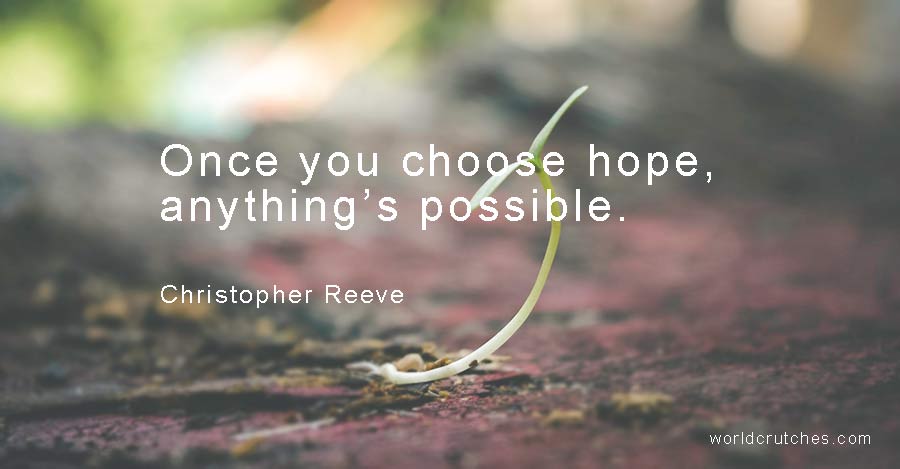 Hope is a powerful tool. It makes you believe in a brighter future and boosts your will towards getting there. Always dreaming more and be hopeful of a better place. 
Develop the ability to adapt to the circumstance and keep climbing towards more success. A curve in the road doesn't mean you should stop and always seek new roads.
Helen Keller was an American author who advocated for disabled people's rights. She was a lecturer and an activist in politics despite losing her sight and hearing at the age of 19 months.
Her words suggest that one should not focus on only the bad going on around the world, for there is also good and joy to be celebrated. Aspire to be the change people need.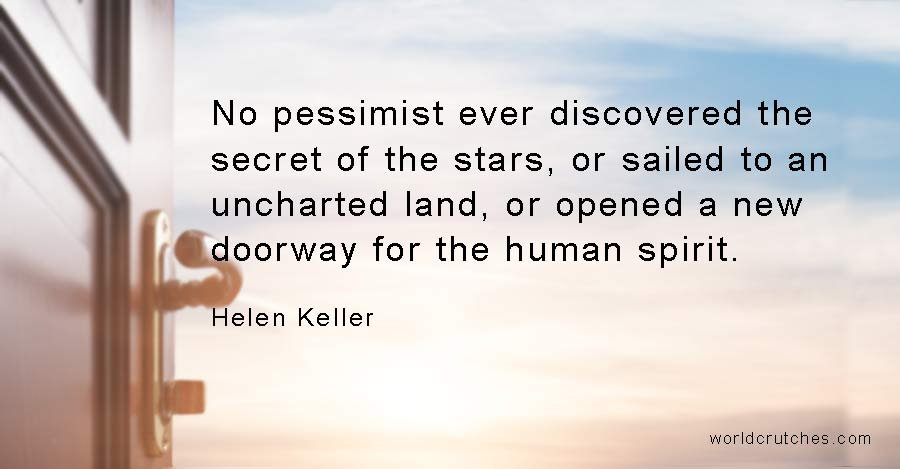 One must lead a life with an optimistic view. The notion is true, positive attracts positive. only those who dream and long for more with positive views can reach for the stars.
Walt Whitman was a Famous English poet, journalist, and essayist. Well-recognized for his amazing poetry including his remarkable one "Leaves of Grass".
Shane E. Bryan was diagnosed with Dystonia, but it didn't stop him from realising his dream of being an author and inspiring people through his published books. Like Bryan, Your disability can be a blessing in a curse's clothing. Don't look at it as a defect in your life, rather a blessing and a gift. You just have to learn how you channel it. 
Don't allow your disability to determine what you are and what you aim for. You are who you set yourself to be and you can always reach what you commit to. Victory over your disability has a nice taste to it.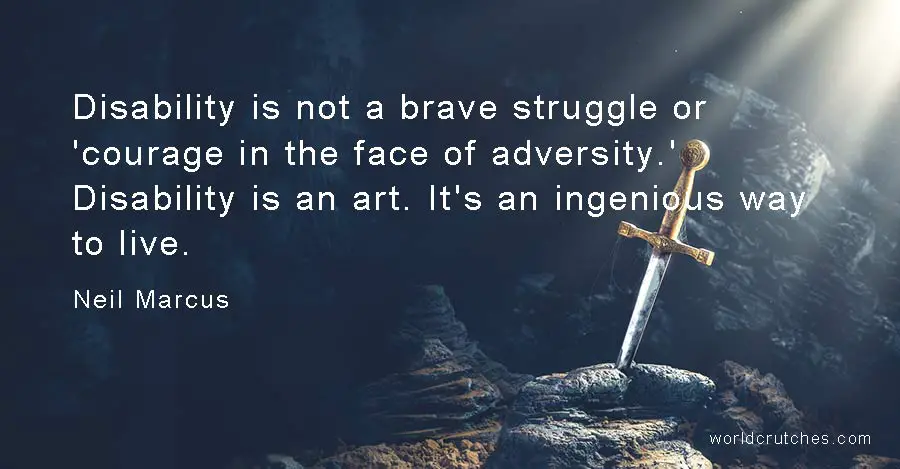 Neil Marcus was a great artist and a playwright and an actor. He was an activist in the disability culture and was diagnosed with dystonia when he was 8 years old.
Joan Scanlon-Dise is an occupational therapist helping patients with Cerebral Palsy, Brain Damage, Auditory Processing Disorder among others.
In our journey through life, we all come across moments when our emotions become overpowering and we find ourselves struggling to stay afloat. Living with a disability can make it even more challenging. But acknowledging our circumstances and embracing our emotions is the step towards a brighter future.
We must always remind ourself of how capable and strong we are to take control of the situation and find new ways. And the way we talk to ourselves plays a role in pushing us towards a lot of great possibilities.
So let these optimistic quotes about disability serve as a source of inspiration and remind us that life is filled with opportunities waiting for us to seize them.
It doesn't matter if you use a wheelchair, crutches, a cane or any kind of device, you can always arrive at where you want to go