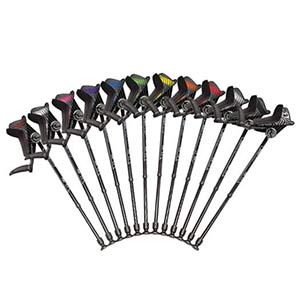 Hundreds of thousands globally use crutches yearly due to injuries and chronic health conditions. To ensure these people could continue maneuvering, many mobility aids came into being. 
One mobility aid many swear by and others are curious about is the Smart crutches. These crutches are gaining in popularity, but the question remains. Are these crutches worth investing in and using? 
In our article, we will review the Smart Crutch. Our team has taken time to investigate the Smart Crutch. This way, we ensure you have the information you need to decide if this crutch is right for you. So let's dive into the highlights, pros, cons, and an in-depth review. 
Before diving into the review, we want to give you a quick overview of the Smart Crutch. 
This crutch company was founded by Colin Albertyn, who still operates it. Albertyn decided to found this company after suffering from a ruptured Achilles tendon. 
While injured, he had to use normal crutches. He found the experience to be dreadful. He was uncomfortable and in pain from needing to use ordinary crutches. 
These feelings fueled his need to be innovative; thus, the Smart Crutch was created. For years Albertym and his team have been working with global distributors. They have done so to ensure as many people as possible have access to this crutch. 
He has also worked to further innovate and fine-tune the Smart Crutch. He has done so by seeking feedback from customers and medical professionals. That's how he has expanded the line to include Petite and pediatric versions. 
He also plans to expand the product range. In the future, it will include accessories and other mobility products. He has improved lives by inventing the Smart Crutch. None other is quite as functional, versatile, and comfortable. 
The Smart Crutch has a few defining qualities, as with many other crutches. This crutch has been ergonomically designed with comfortable grips. These give users a natural wrist angle and an even load across the palm. This ensures pain is reduced. 
A locking spine allows users to adjust rotational angle settings. They can adjust according to their preferences. You'll also love that hand pressure is lessened, and these crutches are lightweight. They only weigh two pounds.
The 15 to 90-degree forearm platform and three-point forearm length offer more comfort and customization. This further ensures mobility is improved. Lastly, these crutches are height adjustable and have an hourglass-shaped foot design. This ensure surface contact.
Smart Crutch: A Presentation Of The Product From Every Aspect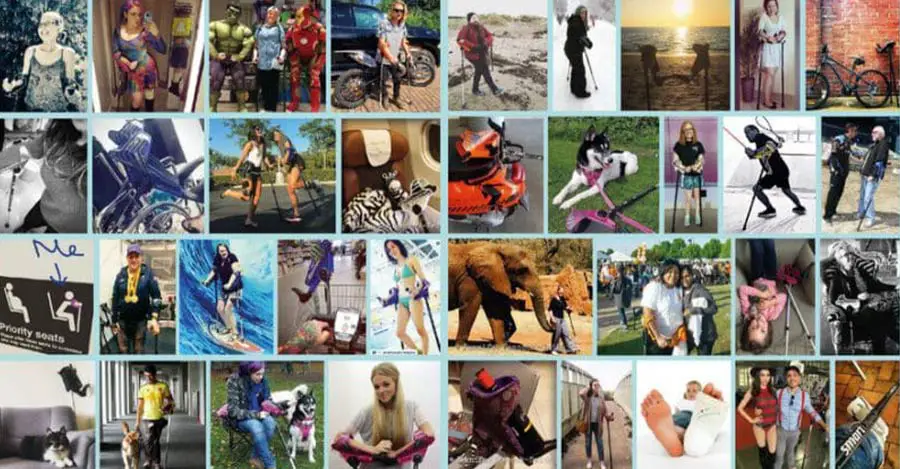 It's important to always check or test a mobility aid before purchasing it. That way, you're guaranteed to have a product you can use to help you continue being mobile.
Below we have provided a review of the Smart Crutch by examining various aspects. 
According to the Smart Crutch brand, their crutches will hold a weight of 260 pounds. This means that if you weigh more than 260 pounds, you won't be able to use these crutches. 
There are plenty of mobility aids that are better for certain injuries than others. You're likely wondering if the Smart Crutch will suit your needs. We have included a brief list below of the types of injuries and conditions these crutches can help with. 
Those who have a leg injury.
Those who suffer from a neurological disorder. 
Those who suffer from a musculoskeletal disorder.
Those who suffer from Ehlers-Danlos syndrome. 



Those who have generalized lower extremity weakness need more support. 
Although it's important to know who can use these crutches, it's also important for you to know if you can't. For example, don't use Smart Crutches if you're suffering from obesity. You also shouldn't use them if you don't have much upper body strength.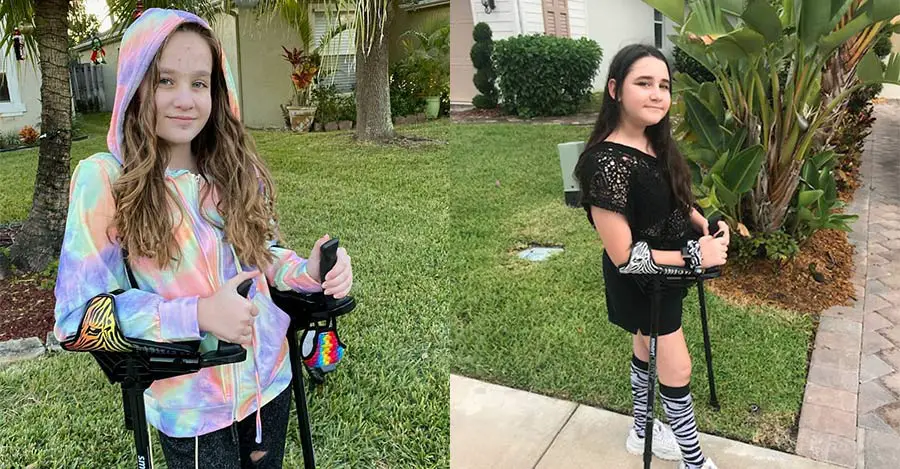 Unlike other crutches, Smart Crutches provide users with superior balance and stability. This is because these crutches feature hourglass-shaped footing and have replaceable rubber tips. Thus, you'll have maximized ground contact preventing slips and falls while using these. 
Additionally, the rubber tips have a unique design. This design allows these rubber tips to angulate in every direction. Thus ensuring you don't skid while using them. Moreover, this brand also sells Smart Crutch tips with studs for ice and snow. 
When purchasing a set of crutches, it's important to determine if they will be easy to learn. If you buy a mobility aid that is difficult to learn, you're wasting time and money and risking injury. 
There is easy-to-understand guide material made available by the Smart Crutch company. 
Also, their design specifically helps people maneuver as they should. This means they're easier to use, especially compared to traditional crutches.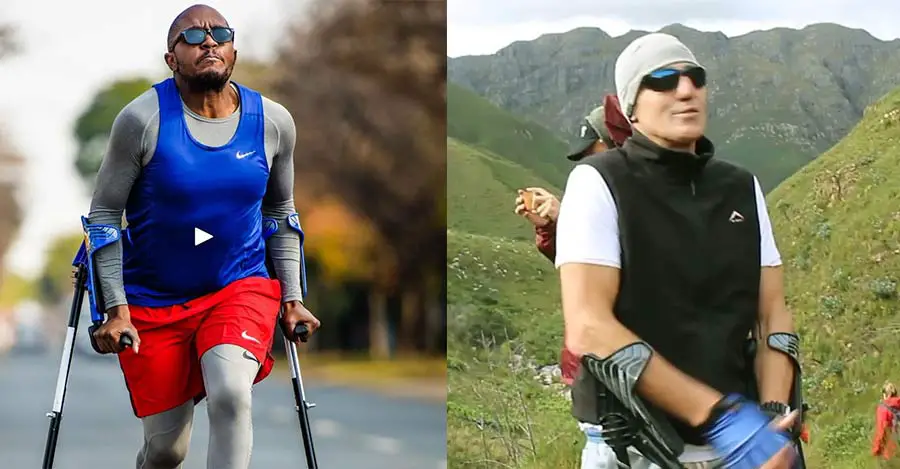 Compared to other brands, the Smart Crutches are fairly expensive. According to their website, those looking to buy a set of crutches can expect to pay roughly $200.
The brand also sells various Smart Crutch accessories that are also expensive. For example, crutch skins cost about $40, and a cuff and grip combo costs around $100.
How To Choose Smart Crutch
When choosing a Smart Crutch to buy, there are several considerations you need to keep in mind. For example, you must choose a pair that matches your height. The brand has a shortened lower leg, standard lower leg, and extended lower leg range. 
Those between 4 feet and 4 inches and 4 feet and 11 inches need to select the shortened lower leg option. If you're between 6 feet and4 inches and 6 feet and 7 inches tall, you need to choose the extended lower leg version. 
You also need to remember that these crutches only support users who weigh 260 pounds or less. You must also choose between three cuff sizes (small, medium, and large). 
Lastly, you must weigh whether these crutches suit your condition or injuries. You also need to check if they are within your budget. 
Ergobaum 7th generation foreman crutches offer users unparalleled crutches design with exciting comfort. Being foldable crutches increases the mobility and ease of carriage. 
The Ergobaum is one of the most versatile crutches due to its additional features. Increase night vision using reflectors, LED, and night light.
Ergobaum 7th generation foreman crutches offer users unparalleled crutches design with exciting comfort. Being foldable crutches increases the mobility and ease of carriage. The Ergobaum is one of the most versatile crutches due to its additional features. Increase night vision using reflectors, LED, and night light.
Use the adjustable cushion grip for more comfortable underarms. The strap and forearm cup can enhance the grip pressure during movement. With the flexible 5 to 6.6 feet height range, the Ergobaum crutches fit most height range. The sturdy Non-Slip Ergocap tips reduce the risk of slipping on smooth surfaces.
Incorporating a knee-rest pad and shock absorber gives you a bit more rest time on the go. Using high-quality fabric and aluminum material guarantees more extended durability. That means more value for your money.
If you are trying to find a durable knee scooter, this should be your choice. Drive medical 796 dual knee walker is designed with a steel frame smeared with silver. It has a superior braking system for safe control during movement and locking the wheels if not in use.
This product comes with a removable basket at the front where you can store your goods after shopping. The disadvantage with this scooter is that it cannot travel at angles of over 20 degrees or on curbs.
Smart Crutches offer many benefits. This is especially true for those suffering from health conditions or injury. 
It's clear that they are not suitable for those who weigh more than 260 pounds and those who don't have a big budget. Whether you choose to try the Smart Crutch or not will be your decision, but it's most likely to be a good decision. 
If you interested in other new crutches design,you can read this article.