Welcome to Word Crutches, I hope you enjoy your visit!
 
My name is Elvira, the owner of this website.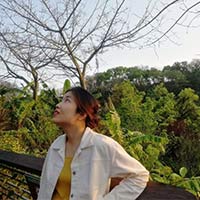 Like most people, I have a day job and I am blessed with only a mildly mundane one working as an SEO marketing manager.
 
Before answering why I build this website. I would like to start by sharing a small part of my experience.
Last year in 2021, I fell during a bike ride, luckily I didn't suffer any serious injury, just a minor fracture.
Unfortunately, a fracture of the carpal navicular. Navicular fracture is slower to recover than other parts of the fracture and may be necrotic after it is healed.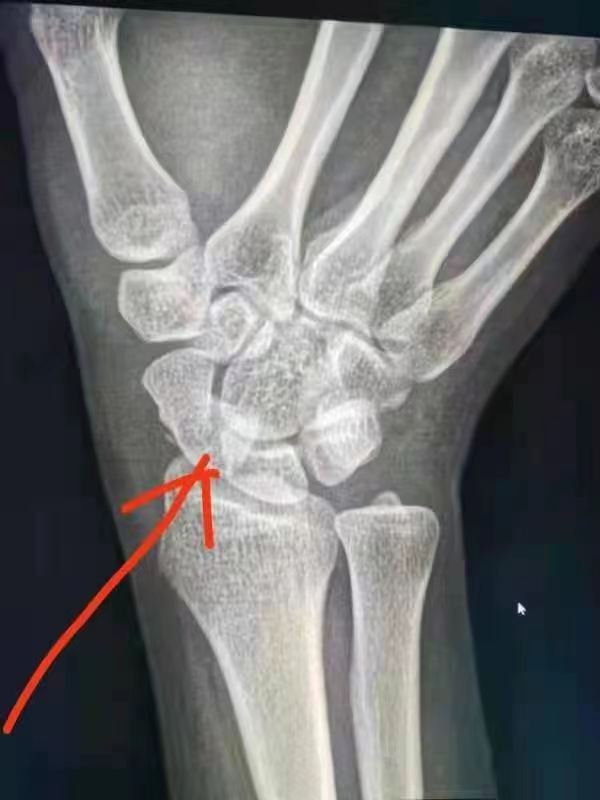 When I went to the hospital that day, one doctor said that a cast would be fine. But another doctor recommended surgery.
When I got home that day, I searched for knowledge on the Internet (actually, the search was limited). Then I figured out that if I really want to have a surgery, I should do it, as long as I live, hahaha.
That night was terrifying because I was really afraid of surgery. I decided to treat conservatively first – with a cast.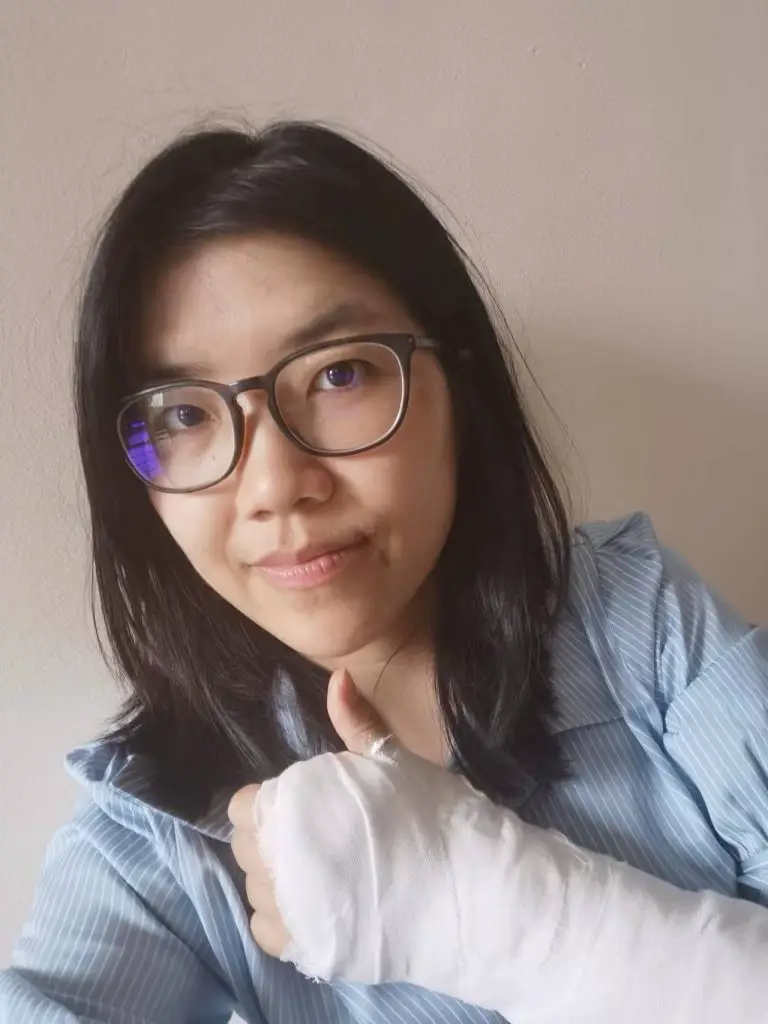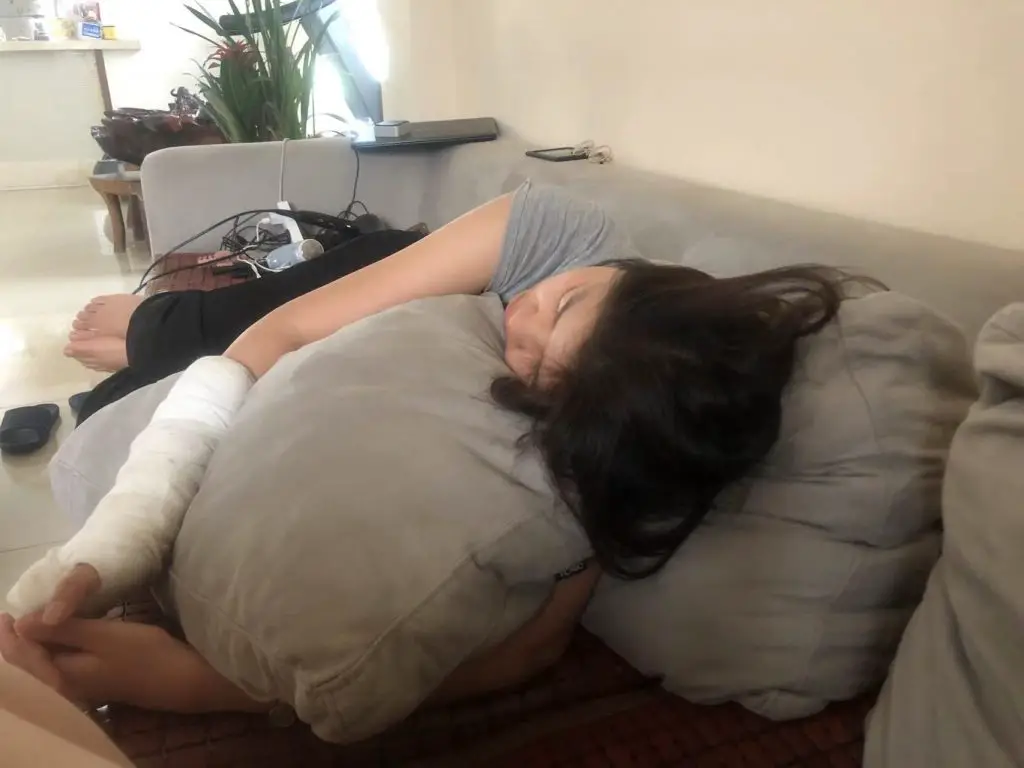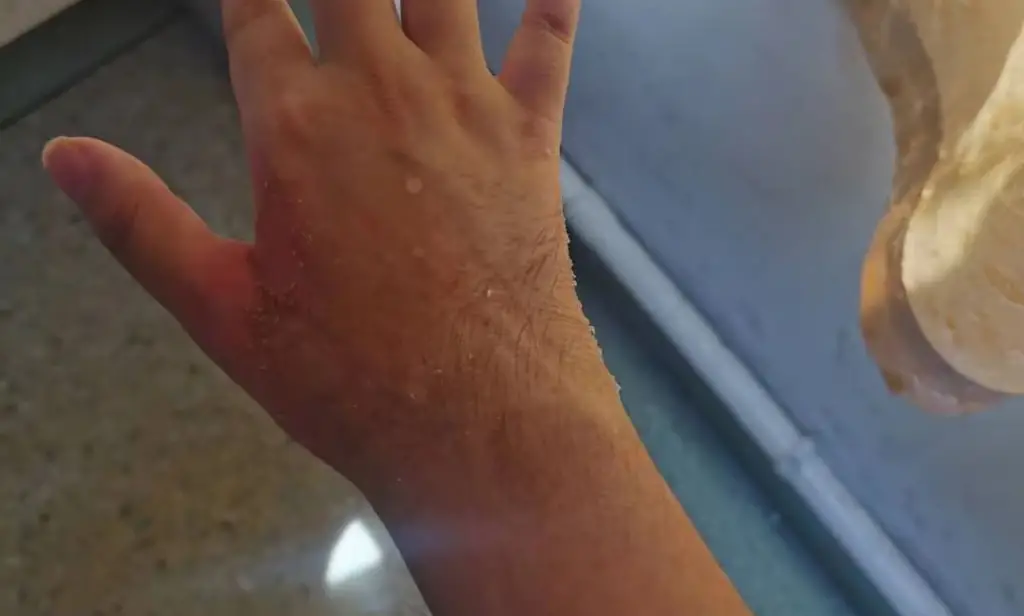 After living with a cast for 3 months, I finally had it removed.
Why Create World Crutches?
The reason why I build this website. When I was in the hospital, I talked to a person who had a follow-up appointment. I realize that she was using crutches from the hospital when she injured her leg, but they didn't work very well.
She didn't use the crutches well at first, and sometimes her arm would hurt after using them for a long time. But it was not convenient to come to the hospital to see the doctor.
So why isn't there a website dedicated to providing information for people who use crutches? So I do it.
We are dedicated to helping you look to buy the crutches and give you more information related to using crutches.
Whether you are buying, using crutches tips, or other things about crutches questions, you are in the right spot.
I'm not a doctor, I just only summarize all the information I searched and share them as a supplement to your information. You should leave it to your doctor to determine the details.
Inquiries for crutches or just general crutches-related questions, please send us an email at elvira@worldcrutches.com.
Join us if you are an orthopedic surgeon or rehabilitation doctor and would like to join my site, please send us an email at elvira@worldcrutches.com