25 Famous People With Disabilities
Throughout history, there have been many famous people who have lived with disabilities. Even today, politicians, athletes, artists, and musicians live with mental and physical disabilities. 
Are you curious which famous people of the past or present had or have a disability? If so, continue reading. We're going to talk about 25 famous people with disabilities you might not know that were or are disabled!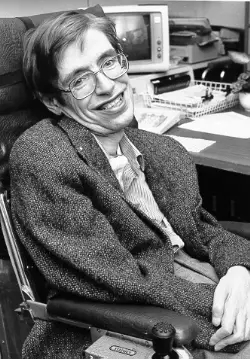 At age 21, theoretical physicist, cosmologist, astrophysicist, and scientist Stephan Hawking was diagnosed with ALS and was given two years to live but defied the odds and lived until 76. 
When his disability became pronounced, he used a voice synthesizer to communicate and stayed mobile with a wheelchair. He continued to research and teach until his death.
Nick Vujicic is one of the most famous motivational speakers living with a disability. Australian-American Vujicic was born without arms and legs, a disorder known as phocomelia, in 1982. 
Despite his immense struggles, Vujicic graduated from Griffith University and married the love of his life. He went on to have four children and is a world-famous motivational speaker who founded Attitude is Altitude.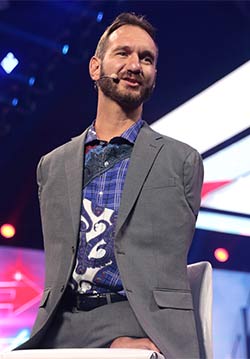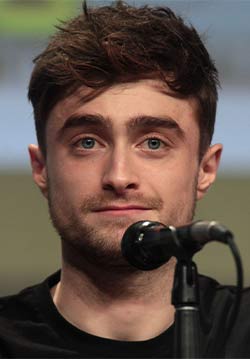 Harry Potter is one of the most popular film franchises of all time. But did you know the actor Daniel Radcliffe who played the film's main character, suffers from dyspraxia? Dyspraxia is a neurological condition that is known to impair movement and organization. 
Despite living with this disability, Radcliffe has become incredibly successful. He has starred in many other films.
Roy Frank Mitte III is one of the few disabled people to play a disabled person on a hit television series.
Mitte II played Walter White Jnr in the award-winning series Breaking Bad. Walter White Jnr is a character that has cerebral palsy, which is the disability Mitte II has in real life.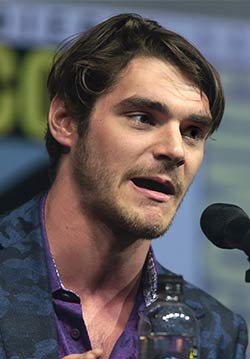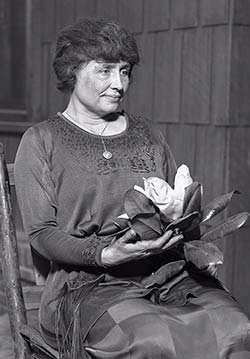 Hellen Keller was the first person who was deaf and blind to graduate in the world.
At the age of 19 months, Keller became ill with an unknown illness in 1881. This resulted in her losing sight and hearing.
Even with this debilitating disability, Keller went on to travel the world. She is most famous for campaigning for labor rights, socialism, and women's suffrage.
One of the most famous mathematicians in the world has a disability. John Nash was an American mathematician. He suffered from a condition known as acute paranoid schizophrenia.
The world was introduced to his life story during the film "A Beautiful mind". Since Nash knew about his illness, he spent his life fighting against it. His will and determination earned him a successful academic career. It also won him a Nobel Prize in 1994 for Economics.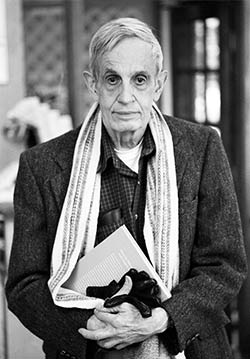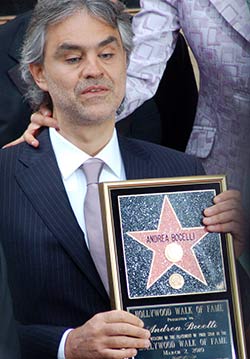 Andrea Boccelli, one of the most successful writers and music producers, was blind. Boccelli sold over 75 million records. He was a worldwide singing and composing inspiration. 
He was born with congenital glaucoma. This left him partially blind, but he went wholly blind after being hit during a soccer game at age 12. After going blind, Boccelli focused on studying law and music. This led to his winning many awards. He also has a beach named after him.
Skater Aaron Fotheringham is one of the most famous professional skaters in the world. Because of his many failed hip operations, Fotheringham was forced to be wheelchair-bound for the rest of his life from a young age. 
Yet, instead of letting this get him down, he turned to the world of skating. He was the first disabled man to perform a somersault in wheelchair history in 2006. He was  an inspiration for disabled people wanting to take up skating.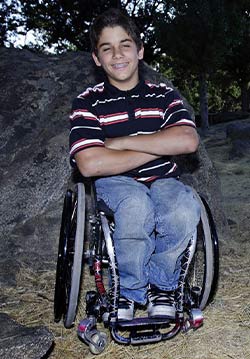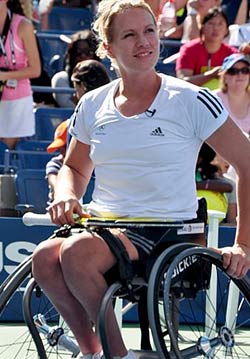 Professional tennis is a challenging sport, even for those who are able-bodied. That's why Esther Vergeer's achievements are so spectacular.
Verger is paralyzed from the waist down. She has seven Paralympic titles and has won 48 Grand Slam tournaments.
Also, between 1999 and 2013, she was the world's number one wheelchair tennis player.
Alex Zanardi was a famous Formula 1 driver for several years before an accident in 2001. This accident left him with severe injuries, and he had to have his legs amputated. He never let this get in the way of his dream. 
Three years after his accident, he was on the race track again. With adapted prostheses, he drove for BMW. He went on to win four world Touring Car Championships. Also, he has won three paralympic gold medals after turning to tricycle cycling.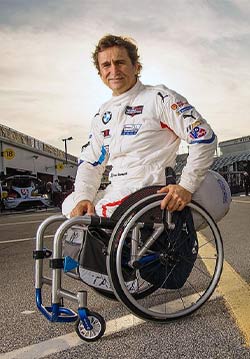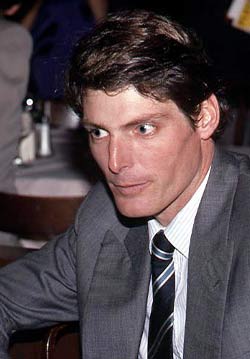 One of the greatest Supermans of all time was Christopher Reeve. American-born Reeve is well known for his portrayal of this marvel character.
His career was halted when he suffered a spinal cord injury and became a quadriplegic.
Reeve dedicated his life to spinal cord injury research despite this devastating blow.
Nearly everyone has seen one of Robin Williams's films. Williams was one of the greatest actors and comedians to ever live.
Before his death, Williams was diagnosed with Parkinson's Disease. Reportedly, he also suffered from ADHD and had bipolar disorder as an adult.
Some of his most notable films were "The Butler, "August Rush", and "Jumanji".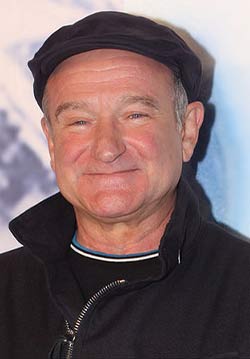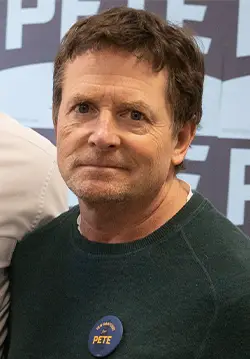 You likely know Michael J Fox from his iconic role in "Back to the Future."
At 29 years old, Fox was diagnosed with Parkinson's disease like many other Hollywood leading men.
He has gone on to have a successful acting career even though he was advised to withdraw from acting. 
Stevie Wonder is a famous singer. He has been repeatedly praised for his impressive singing voice. He is also known for his multi-instrumental skills and songwriting abilities.
Since he was a baby, Wonder has been blind. But he didn't let this dictate his future. He has gone on to have a successful career in the music industry.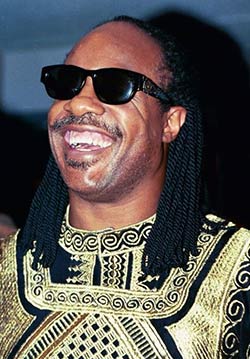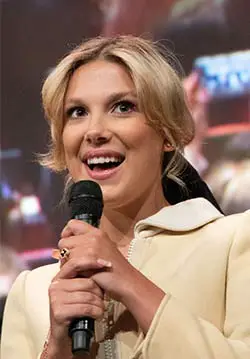 Hollywood star Millie Bobby Brown has made a name for herself in the industry. She has starred in many memorable roles in film and television. Her most famous are "Stranger Things" and "Enola Holmes". 
Yet, you likely didn't know that this young actress has partial hearing loss. She experiences difficulties performing since she struggles to hear her co-stars. Even with this impairment, she continues to land roles. 
One of the most talented Indian dancers and actresses, Sudha Chandran, lost her leg in an accident. Due to her injuries, she had to have her leg amputated.
Although she lost her leg, she didn't lose her talent and had a highly successful career in the industry.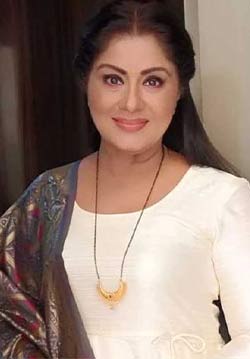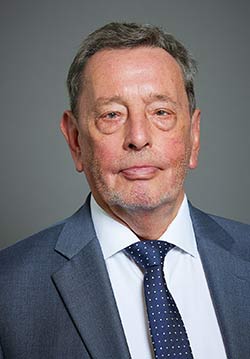 One of the most famous disabled politicians is David Blunkett.
Blunkett is the former British politician. He is blind and used braille text and a guide job during his time in office.
Blunkett was so liked and talented that he took the position of Home Secretary with the UK Labor Party.
Did you know that Ihar Boki was the most decorated athlete at the 2016 Rio Paralympic Games?
Despite being visually impaired, Belarusian Boki won six gold medals and one bronze. Boki also broke four world records.
He is still a dedicated athlete who continues to impress judges and fans.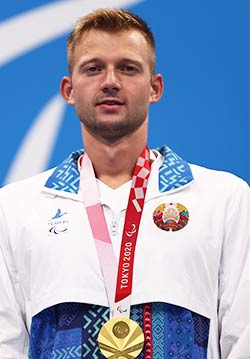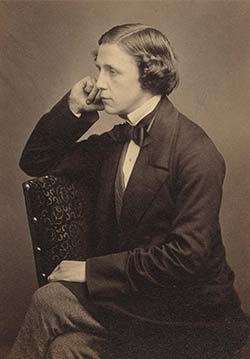 Lewis Carroll was one of the most famous British authors who lived with a disability. British-born Carroll lived with autism and was a lifetime author of children's books. One of his most beloved is "Alice in Wonderland". 
Carroll's autism affected his ability to talk, and he would stammer when in social settings. He was also deaf in one ear, but these disabilities never stopped him from becoming a renowned writer. 
Many people don't know that American-born Muhammad Ali had dyslexia.
This legendary heavyweight boxing champion was one of the most famous figures of the 20th century. Since he couldn't read very well, Ali decided to focus on what he was good at: boxing.
For years he claimed many titles and is recognized as one of history's greatest boxers.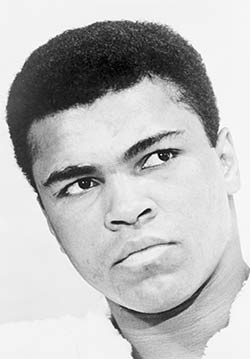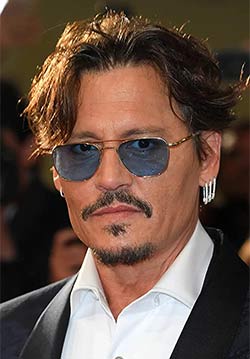 Famous actor Johnny Depp is well known for his role in the film franchise "Pirates of the Caribbean". Yet, many don't know that this talented actor is visually impaired. He cannot see from one eye and is near-sighted in the other. 
His visual impairment hasn't affected his career. He is successful and has won many awards. These include three Academy Awards and two British Academy Film Awards. 
Former Ecuadorian president Lenin Moreno was respected by his peers and was one of the most famous politicians.
He was famous because he was one of the few presidents to be disabled.
Moreno is a paraplegic who is wheelchair-bound. His disability led to increased disability awareness in Ecuador.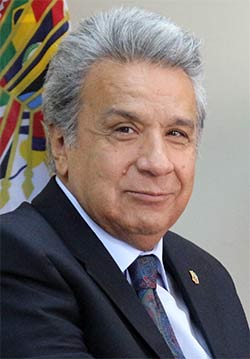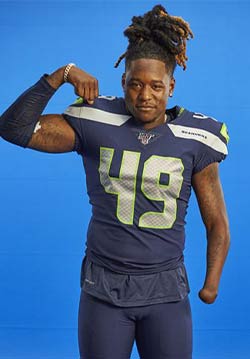 The NFL is notoriously challenging to get into. Many people train for years and are never good enough.
In 2018, Shaquem Griffin became the first ever one-handed player chosen to play in the NFL in America. Griffin was born with Constriction Ring Syndrome, leading to his hand amputation.
Despite this disadvantage, he has become one of the best NFL players.
Frida Kahlo is one of the greatest artists to ever live. She was an icon of the twentieth century.
Kahlo suffered polio as a child, which caused dysmetria in her right leg. It's also believed that she was born with spina bifida.
Even though Kahlo spent most of her life in bed in excruciating pain, she still managed to churn out masterpieces.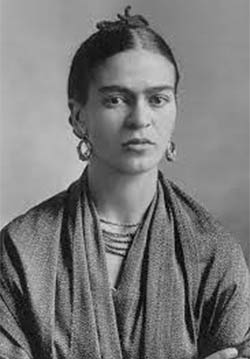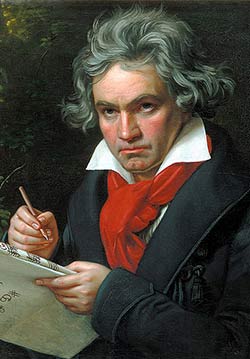 Everyone knows Ludwig Beethoven. He is among the most influential composers the world has ever seen. At the age of eight, Beethoven was believed to be one of the most talented pianists and composers the world had ever seen. 
At the age of 28, after becoming famous, Beethoven began losing his hearing. Despite this, he continued to have a successful career, and much of his music is still listened to today. 
It's evident that there have been and still are many famous people who have had disabilities. Many of these people have left a mark on the world.
This is only a fraction of the talented people with disabilities who deserve recognition for their contribution to society. It's also clear that even though a person might have a disability, it doesn't limit their ability for greatness.
Some of their quotes are equally inspiring, click for quotes from people with disability.