Wooden Crutches vs. Alloy Crutches
Crutches are made from different materials and in different designs. These materials are of varying qualities and come in different prices.
Despite the material used, they are used by people who have weak legs that cannot withstand their body weight.
Some of the injuries that may force one to use crutches include broken ankles, tibia injuries, stress fracture, foot fracture, or Achilles ligament injuries. In this review, we are going to look at crutches made from wood and aluminum.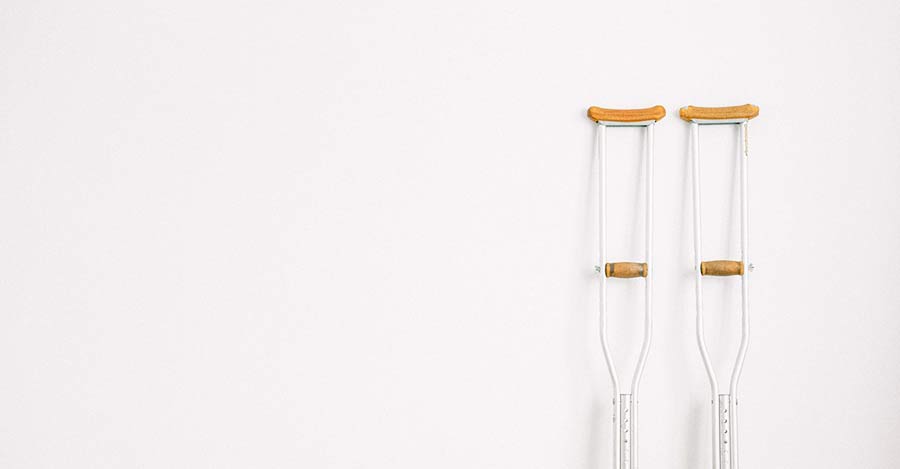 As the name suggests, these types of crutches are from wooden materials. They have been in use for a long time since their invention.
These crutches are light, durable, and easy to move around. They are of different designs and to crown it all, are suitable for any weather.
Are wooden crutches safe?
When comparing with their counterparts, wooden crutches are safer to use. In case of any breakage, wooden crutches do not have sharp points that may hurt you.
Additionally, these crutches are light and therefore do not cause strain to the body. They are strong like metallic crutches and more durable.
How to adjust wooden crutches?
These kinds of crutches are easy to adjust compared to aluminum ones. Besides, to get the best fit for you, check on your height to avoid inconveniences.
Okay, this product has a wing-nut that allows you to adjust height and crutch grips easily. Wooden crutches are designed with complete arm cushions and hand grips.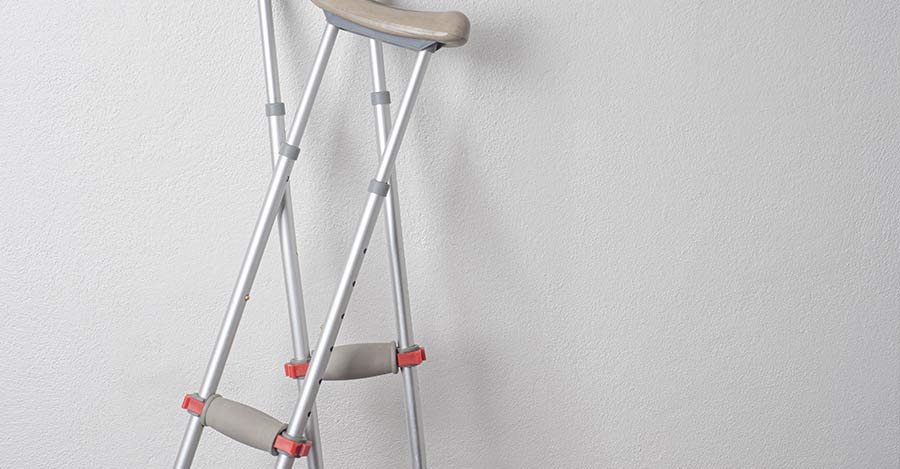 These kinds of crutches are light and robust like steel. They have movable hand grips and foam-padded grips. The design used on these crutches is like that of a wooden crutch.
Alloy crutches have shock absorbers and springs that help the user to reduce exhaustion. Besides, these crutches produce a lot of noise when in use than wooden ones.
Can you recycle aluminum crutches?
From our research, we can confidently say yes. Since aluminum crutches are made from metallic-like materials can be recycled like any other metallic product.
If they get rust, one can repaint them and appear as new as the original product.
Additionally, in case of any breakage, you can take them to a welder for repair. So, do not dispose of your aluminum crutch if it is not damaged.
How much do aluminum crutches cost?
The cost of aluminum crutches depends on where you purchase from and the quality of material used.
If you prefer a lightweight crutch like the ones offered in hospitals, there is a price for that that differs from a pair of heavyweight aluminum crutches.
Basically, with a budget of $50 you can get a pair that suits your needs.
How to adjust aluminum crutches?
Adjusting a crutch makes it comfortable since you will use it for some time. It helps to reduce stress when walking or causing injuries due to strain.
Check the height of the handgrip and your body height.

If you realize the handgrip is not your height, push the spring buttons to adjust it to as required.

Try it out to confirm if it is as per your height.

If it is okay, fix your crutches so that they do not shift as you walk.
What is the difference between Wooden Crutches and Alloy Crutches?
Most people assume that making the right choice for a crutch is just a simple task. It is not the case. There are several factors you should take a keen look before going for any.
Crutches serve the same purpose but are of different qualities, sizes, and materials.
Below, we are going to equip you with the differences between aluminum crutches and wooden crutches. It makes it easy for you as you choose the best for your necessity.
The table below shows the major differences between wooden crutches and aluminum crutches.
| | Weight | Balance​ | Keep Posture In The Correct Position​ | keep my posture in the correct position | Flexible | Passing the stairs |
| --- | --- | --- | --- | --- | --- | --- |
| Wooden Crutches | Lightweight | Easy to balance | Used for long time | Maintains body posture well | Less adjustable | Difficult |
| Alloy Crutches | A bit heavier | Need regular practice | Long term use causes injuries on the axillary nerves | Used for a long time can affect one's posture | Easy to adjust | Easy |
To begin with, you can't judge the crutches from how they appear or their weight. Being lightweight does not qualify them to be the best. In some situations, heavier crutches work better. It implies that every crutch has its benefit depending on the needs of the user.
In terms of balance, wooden crutches are better compared to aluminum ones. This can be proven by putting the same weights on both crutches. Aluminum crutches mostly bend when a lot of weight is applied on them. This is not the situation in wooden crutches. Wooden crutches can support such weight without breaking or bending.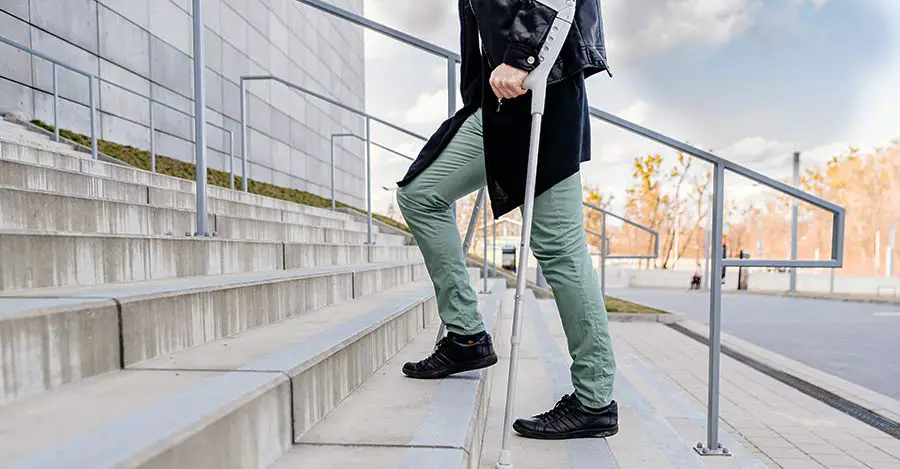 Going up or down stairs using crutches is not an easy task. Nevertheless, with aluminum crutches, it may seem a bit easy compared to wooden crutches. This is because aluminum crutches tend to be flexible especially when going down stairs. Wooden crutches are hardy and may make it difficult in such instances.
For flexibility, aluminum crutches stand out. This is because some are designed such that you can reassemble them and store. In fact,  you can place them under your seat or a table hence reducing the storage space. On the other hand, wooden crutches are fixed with nails making it hard to reassemble.
Keeping my upper body part strong
Aluminum crutches help you build your upper body part strong as they are a bit heavy compared to wooden crutches. This means a lot of weight is transferred to the upper body in aluminum crutches hence making your upper body strong.
keep my posture in the correct position
As far as body posture is concerned, aluminum crutches affect your body posture. If you use them for a long time, they bend hence causing your body to curve too.
On the other end, aluminum crutches are both lightweight and heavyweight. There has been a myth that all-aluminum crutches are lightweight. We want to help you get out of such imagination.
Though the both aluminum and wooden crutches differ in terms of weight, they are easy to maneuver for a beginner and the old people. They do not cause much strain to the user.
We cannot assume the advantages of aluminum crutches and disqualify them less good than wooden ones.
The outstanding advantage of aluminum crutches is that they are more adjustable than wooden crutches. They are made with a tool for the best adjustment. For the wooden ones, they are not easy to adjust as in the case of aluminum.
And for that reason, we can comfortably say aluminum crutches are the best in terms of adjustment. Due to this, aluminum crutches are top-notch nowadays.
With the above knowledge, you can now decide on which crutch to acquire wether alloy or a wooden one.
Since there are many aluminum and wooden crutches in the market, we cannot rule out which one is the best as it depends on your needs. The only help we could offer is providing the above review by highlighting factors to consider. The ball is now on your side.