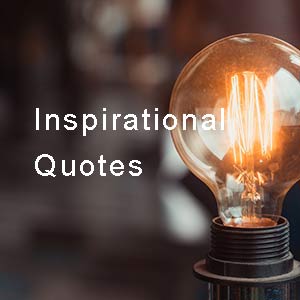 94 Inspirational quotes for people with disabilities
A person with a disability has his own set of challenges and struggles. It may make life seem more difficult and more complicated. In Stephen Hawking's words "However difficult life may seem, there is always something you can do and succeed at." It may be tough to lead a life with a disability, especially in a fast-paced world like ours.
However, a disability should not define someone and one should never stop dreaming. In light of all the hardships, one should learn to believe in his\her abilities. Here, we offer you a selection of 94 beautiful inspirational quotes for people with disabilities as a hint of optimism.
Dream Quotes For People With Disabilities
Some of the greatest words that have ever been spoken are "I have a dream." by Martin L King. Don't let your disability limit how you live life, and make you think like you cannot achieve your dreams. Challenges are made to be overcome and nothing is impossible.
It may seem hard to find your dream job, break records and invent great things, but with hope and hard work, one can reach his stars and pass every obstacle that may lay ahead.
Here are 12 of  dream quotes to inspire you to make your dream come true.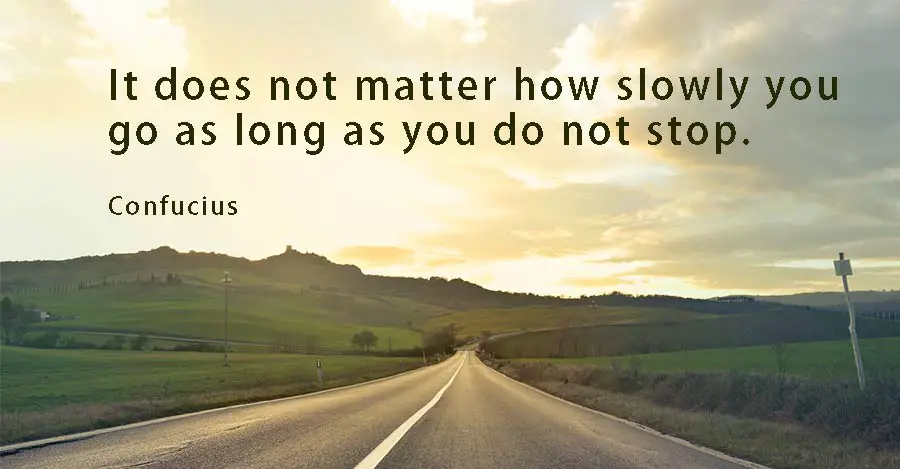 Confucius is a Chinese philosopher, poet and politician who aimed at making teaching a vocation and education available for all. In his words, one must not give up and carry on walking his path no matter how slow his steps are. It is consistency that takes you to the place you never dream of.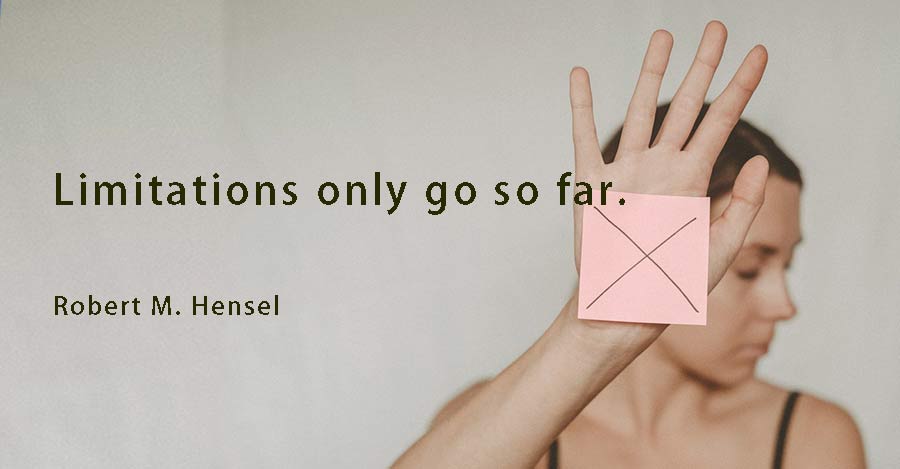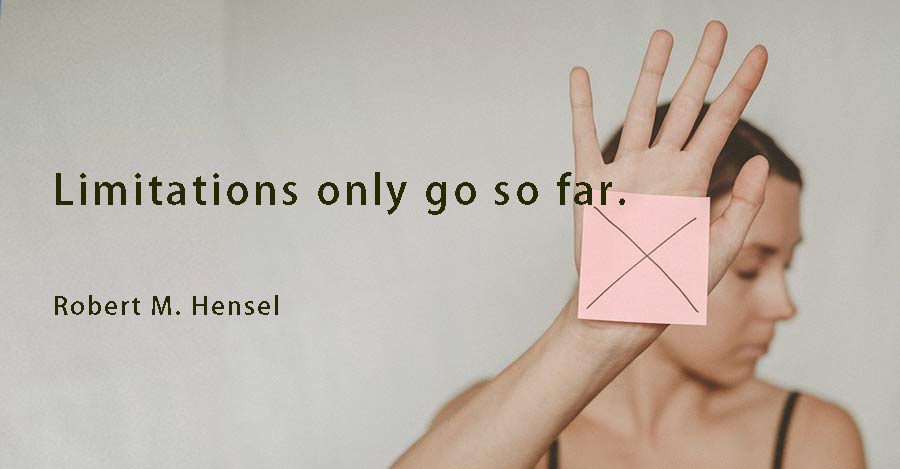 Robert M. Hensel was born with a birth issue called Spina bifida and holds the Guinness World Records for the longest wheelie non-stop wheelie in a wheelchair.
Theodore Roosevelt was a journalist, author and advocate for women's suffrage. known as "The Mother of the Everglades" for her efforts to transform the Florida Everglades into a national park.
Bethany Hamilton was a professional surfer who lost her hand to a shark attack in 2003, but continued to compete in professional surfing. Bethany Hamilton hints that Everything you dream of is on the other side of fear. Accept your fear and use it as a push to go further down the road.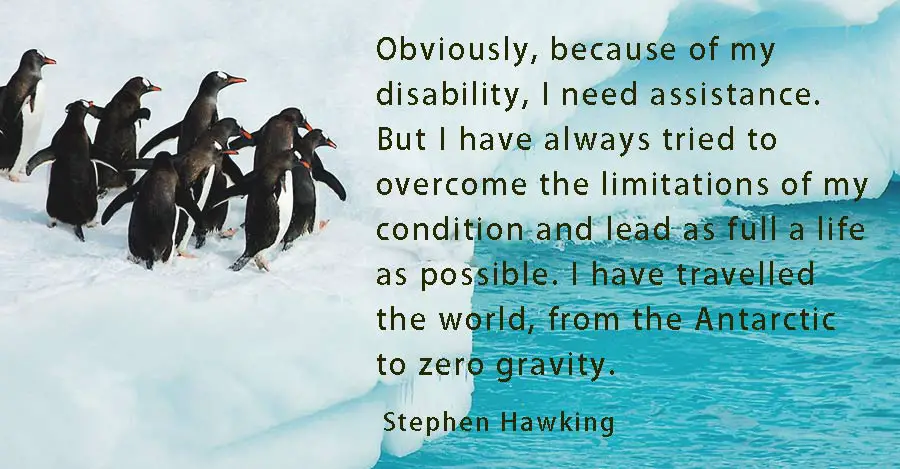 Stephen Hawking was a brilliant theoretical physicist who contributed greatly to physics despite his diagnosis of Amyotrophic Lateral Sclerosis.
Leif Gregersen, through The Withering Storm. Leif Gregerson teaches creative writing and is a successful author with 12 published books.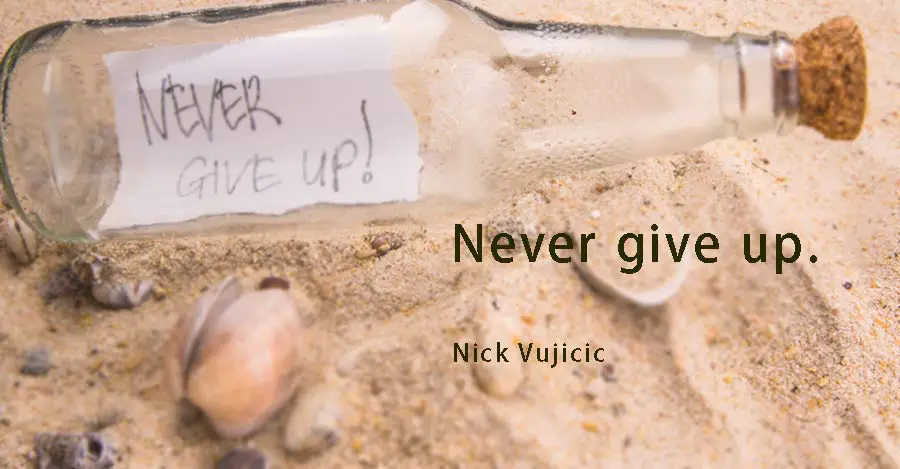 Nick Vujicic was a famous Australian-American motivational speaker. Born with tetra-amelia syndrome and helps people through his organisation "Life Without Limbs".
Marjory S. Douglas  was a journalist, author and advocate for women's suffrage, known as "The Mother of the Everglades" for her efforts to transform the Florida Everglades into a national park.
Thomas Edison was an American inventor and businessman who was recognized as the father of electric power generation and created many other devices. To become successful, one must never let failure  control him. Keep trying and fighting until you reach your dreams. Develop the ability to use failure to your advantage and bounce back to making progress.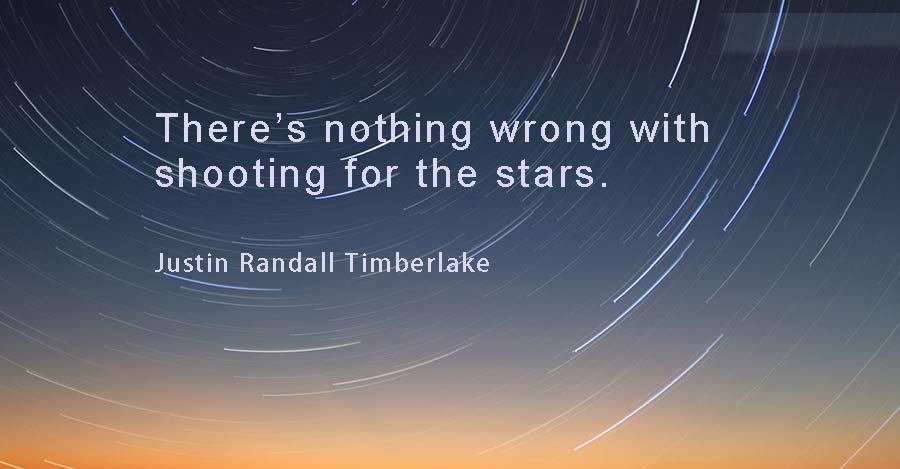 Justin Randall Timberlake is an American singer, songwriter, record producer, and actor.
Cher is an American actress and a singer, known as the "Goddess of Pop".
Attitude Quotes For People With Disabilities
In every situation in life, believing in yourself is key to success. If the world views people with disabilities as incapable, that shouldn't be how you view yourself.
It is a person's attitude that determines how far he can go, so stay hopeful and be positive. Use your strengths and overlook the boundaries you set for yourself.
The mind is a very powerful tool and your mindset controls your surroundings. Learn to live by your own rules and live your life to the fullest.
These are 17 of attitude quotes. That'll help you stay hopeful and be positive.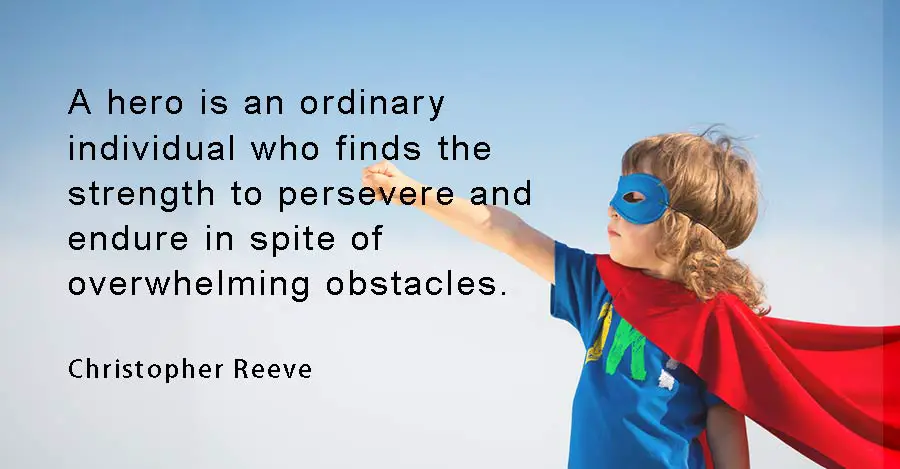 Christopher Reeve was an American actor and former athlete who suffered a neck injury that left him paralyzed. known for his role in his movie "superman". His words means that Superpowers don't have to be anything like flying, ability to become invisible or shoot lasers out of your eyes, it can simply be the ability to endure life's obstacles.
Winston Churchill was Prime Minister of the United Kingdom from 1940 to 1945. He led Britain through world war 2 and is well known for his inspiring speeches.  It is your attitude that pushes you beyond limits and helps you reach your goals. Believe in yourself and your cause and stay focused on your version. Your will-power will never be broken as long as you maintain the right attitude.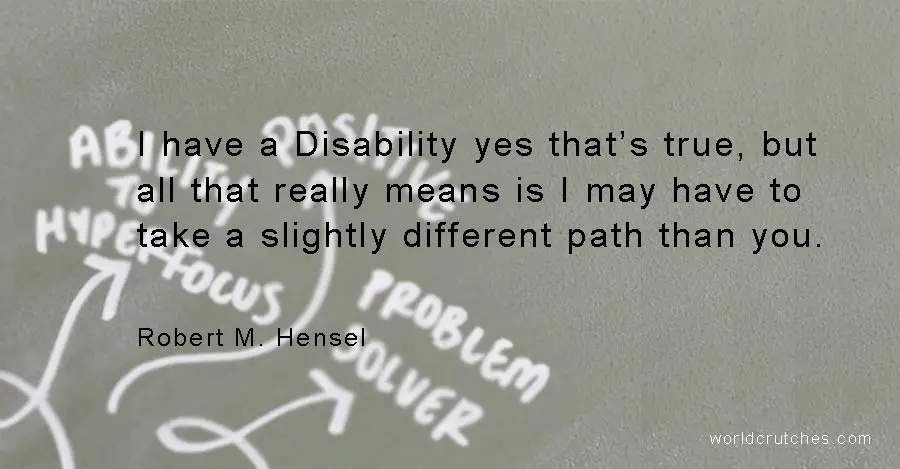 Every person was born with an unique set of skills. Do not overshare your abilities by focusing on your disabilities. Choose to move forward and harness your inner strength.
Optimism Quotes For People With Disabilities
Sometimes things may get harder and every individual struggles with their overwhelming emotions. It is okay to feel down from time to time, as it is what makes you enjoy the beautiful times.
Acknowledge your situation and make the best out of what you have, to create the future you aspire for. The words you say to yourself are powerful and they push you towards achieving more.
Here are 20 of  the encouraging words that you need to smile and be optimistic for a future full of possibilities.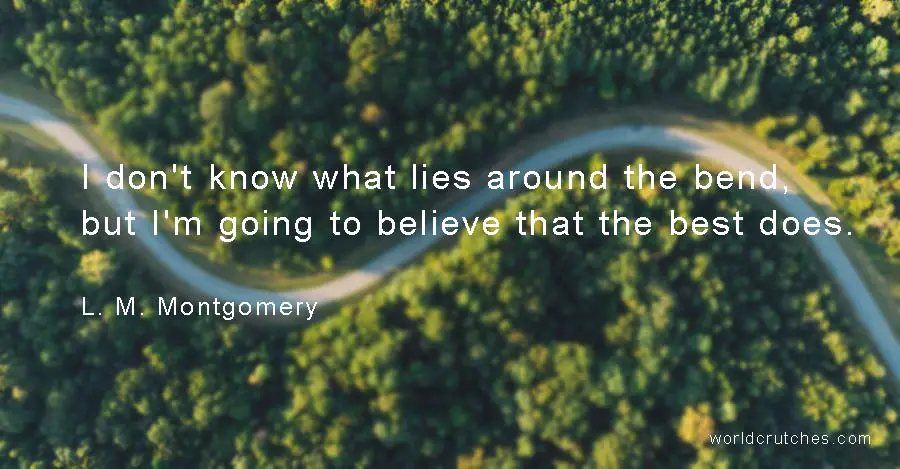 L. M. Montgomery was a Canadian author published amazing literary work: 20 novels, 530 short stories, 500 poems, and 30 essays, well-recognized for her book Anne of Green Gables 1908.
Helen Keller was an American author who advocated for disabled people's rights. She was a lecturer and an activist in politics despite losing her sight and hearing at the age of 19 months.
Her words suggest that one should not focus on only the bad going on around the world, for there is also good and joy to be celebrated. Aspire to be the change people need. 
Martina Navratilova is a former professional tennis player and coach, recognized as one of the best tennis players of all time. 
Khang Kijarro Nguyen is a photographer, artist and performer.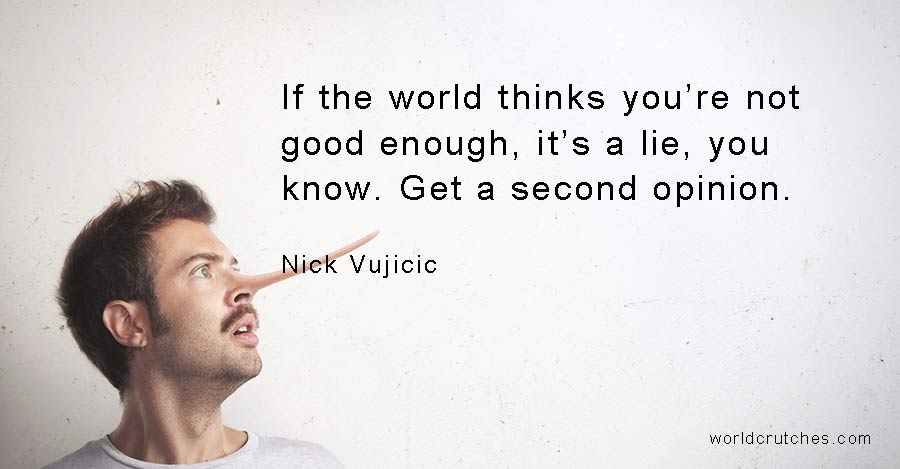 Take this quote as an advice to Never look down on yourself. There is greatness inside each one of us and you should never listen to people who might try to bring you down. 
Mr Noel Helm is the director of the Office of Student Accessibility at Elizabethtown Community and Technical College. 
Marlee Matlin is actress, author and activist. First deaf performer to nail an Academy Award and win in the best actress category.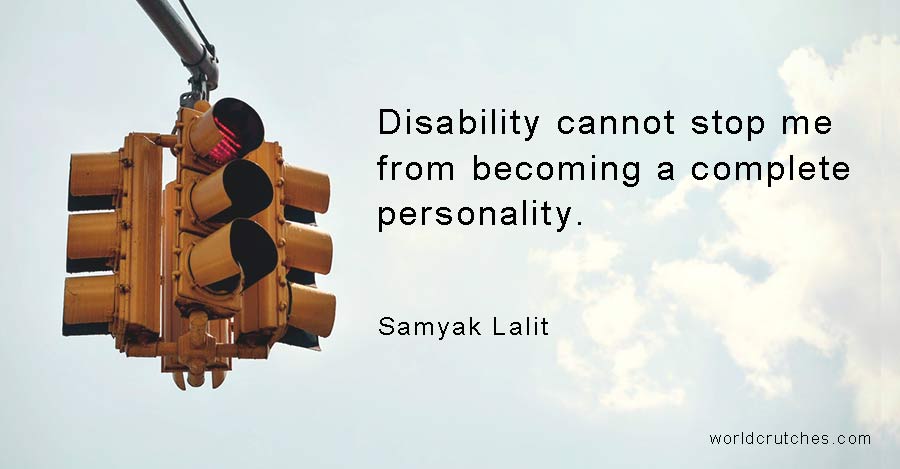 Samyak Lalit does amazing social service with 90% disability in both his legs. He is an author, a social worker and a disability rights activist.
Temple Grandin is a scientist diagnosed with autism. She studies and deals with animal behaviours.
Anne Wafula Strike is British Paralympic wheelchair racer. She is a courageous athlete,  author, and sporting ambassador known for her services towards Disability Sport and Charity work.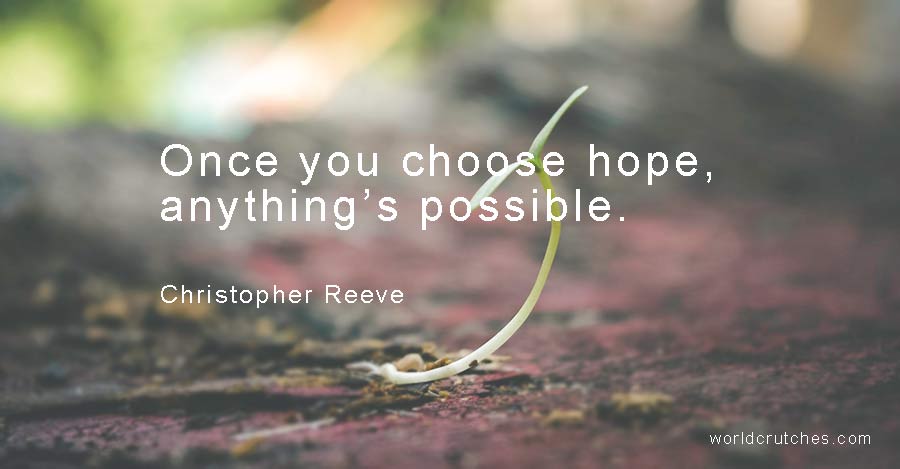 Hope is a powerful tool. It makes you believe in a brighter future and boosts your will towards getting there. Always dreaming more and be hopeful of a better place. 
Develop the ability to adapt to the circumstance and keep climbing towards more success. A curve in the road doesn't mean you should stop and always seek new roads.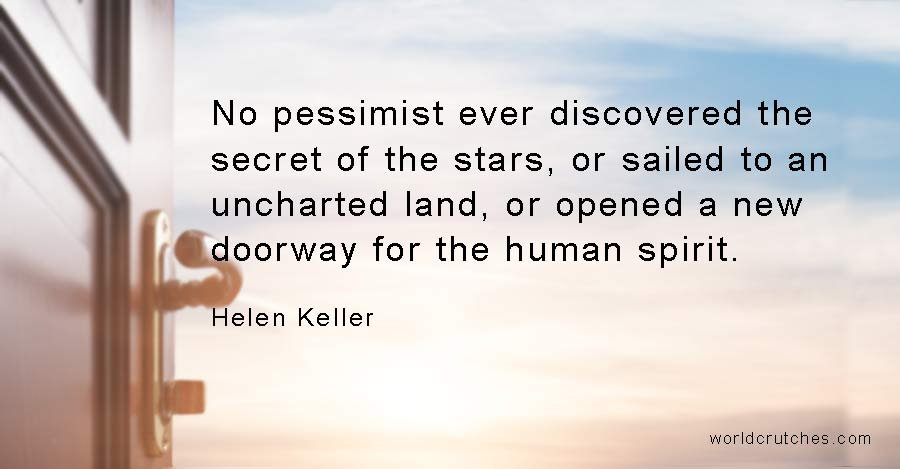 One must lead a life with an optimistic view. The notion is true, positive attracts positive. only those who dream and long for more with positive views can reach for the stars.
Walt Whitman was a Famous English poet, journalist, and essayist. Well-recognized for his amazing poetry including his remarkable one "Leaves of Grass".
Shane E. Bryan was diagnosed with Dystonia, but it didn't stop him from realising his dream of being an author and inspiring people through his published books. Like Bryan, Your disability can be a blessing in a curse's clothing. Don't look at it as a defect in your life, rather a blessing and a gift. You just have to learn how you channel it. 
Don't allow your disability to determine what you are and what you aim for. You are who you set yourself to be and you can always reach what you commit to. Victory over your disability has a nice taste to it.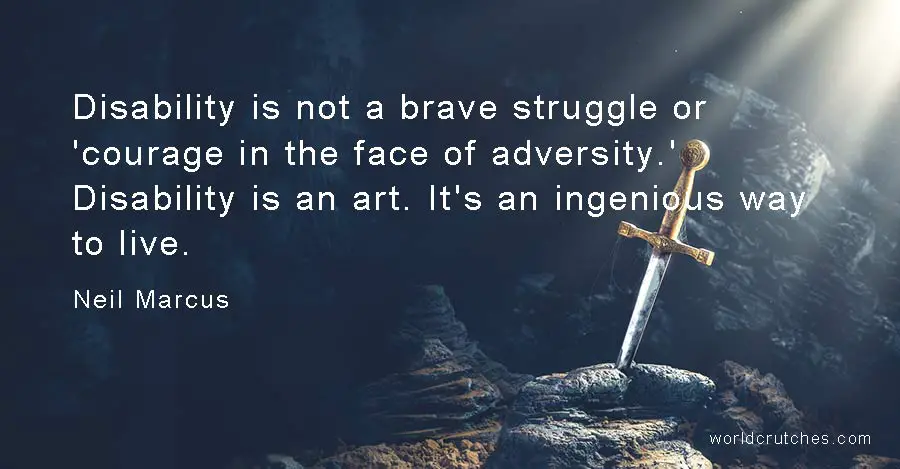 Neil Marcus was a great artist and a playwright and an actor. He was an activist in the disability culture and was diagnosed with dystonia when he was 8 years old.
Joan Scanlon-Dise is an occupational therapist helping patients with Cerebral Palsy, Brain Damage, Auditory Processing Disorder among others.
Acceptance and Recovery Quotes For People With Disabilities
The first thing a person must do is to accept the situation and the settings around. There is great power within each person no matter with disability or without. Promise yourself to look forward and make the best out of the hand you've been dealt.
Learn to adapt and rock your disability bravely, enjoy the improvement and aspire for more. It is important to focus on what lies ahead and not let the circumstance stop you.
Remind yourself of how powerful you are as you read 17 quotes that we chose for you.
Nido Qubein is the President of High Point University, an American/Jordanian businessman and motivational speaker. The hand you've been dealt doesn't necessarily determine the outcome of the game. Do not limit yourself by what you have right now, recognize your strength and aspire to build the life you dream of.
Mary Kay Ash was an American businesswoman and creator of the largest cosmetic companies in the world. She was a  feminine-looking role model and helped many women achieve great results.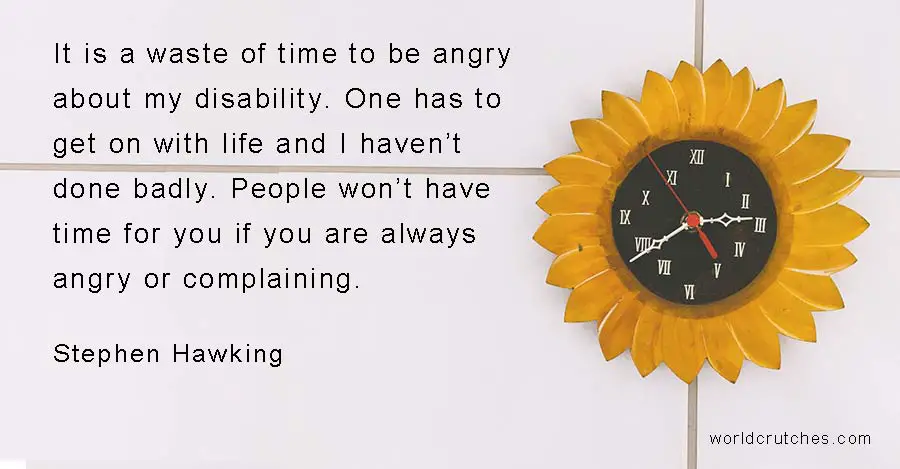 Do not waste your life regretting the presented situation, rather aspire to change it and move forward. Focus on finding solutions, not the problem. 
Remember that there is always a way to reach your destination. No matter how difficult things may appear, keep putting in effort and a path will present itself for you.
H. Jackson Brown was an American novelist, known for his inspirational books. writer of New York Times' bestseller: Life's Little Instruction Book.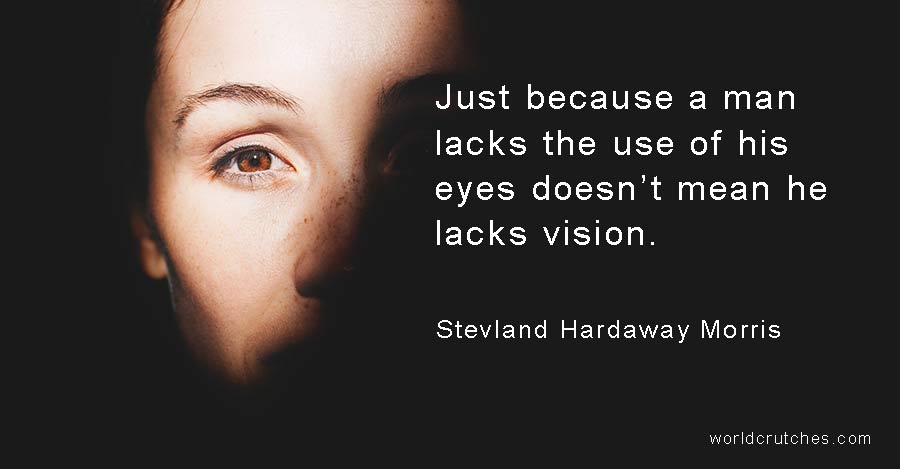 Stevland Hardaway Morris, known as Stevie Wonder. He is an American musician. Despite losing his sight shortly after being born, he renovated the music culture and inspired people through his songs.
William E. Lightbourne is an American pastor and an advocate for persons with disabilities. Within his lines, he urges to focus on the positive side and use unique set of skills. Do not feel helpless for the things you do not have, rather rely on your strong points and make the best out of them.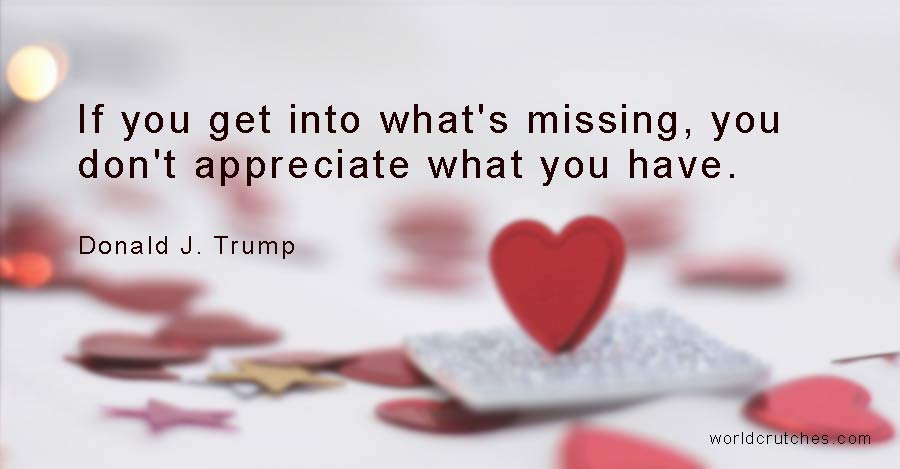 Donald J. Trump is a politician, businessman and is the 45th President of the United States.
Lois McMaster Bujold is a science fiction writer. Her work granted her to win the Hugo Award for best novel four times
Stella Young is an Australian comedian and activist for disabled people's rights. She was born with osteogenesis imperfecta which made her aspire to change how society views people with disabilities
Your thoughts are the fuel to your will. Your mindset and the thing you believe in have an impeccable impact on your life and in order to succeed, one must not let his inner thoughts discourage him.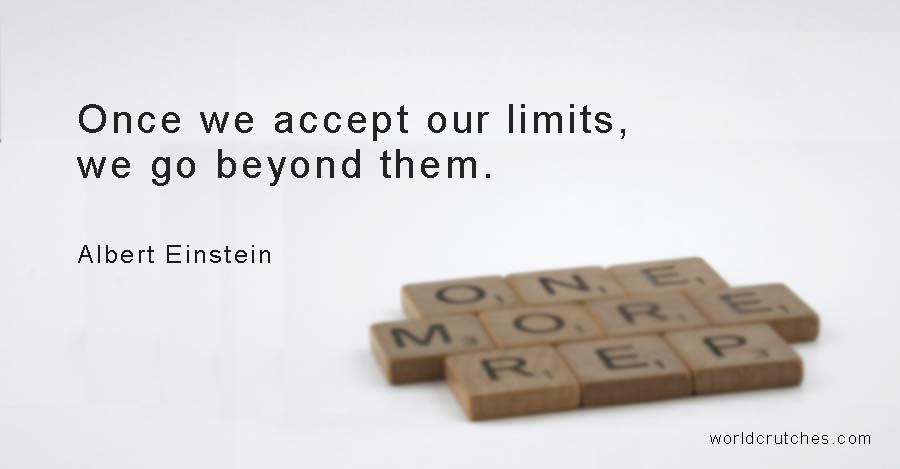 Albert Einstein, one of the most famous theoretical physicists. made great contributions in several fields and also the discoverer of relativity theory. Learn to accept reality and current situation. It is only you have accepted the circumstance can you begin to fetch solutions.
"I Am Strong'' Quotes For People With Disabilities
In order to achieve your goals, you must stay focused and always make progress.
A disability may be difficult to deal with, but nothing is ever impossible when you put in enough work and believe in yourself. Your circumstances are what you choose for them to be and life has so much more to offer. Always remind yourself that you are more capable to achieve your goals and reach your dreams.
You have our support and here are 6 quotes of empowerment to keep you moving forward.
Consistency and continued effort are what build empires. Whenever life becomes gloomy and unclear, take only the next step and it will all unravel at some point.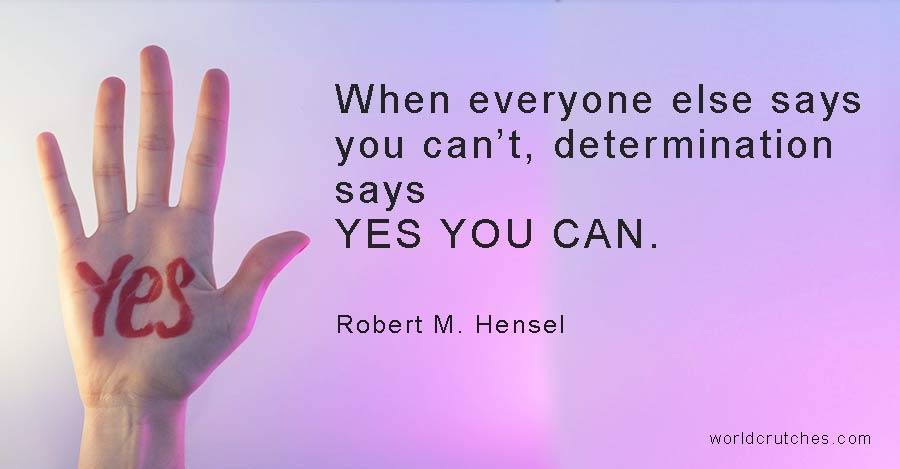 As you grow in life, you'll realise that a lot of people will try to convince you that you are not capable of much. Stay focused on your goals and believe in yourself.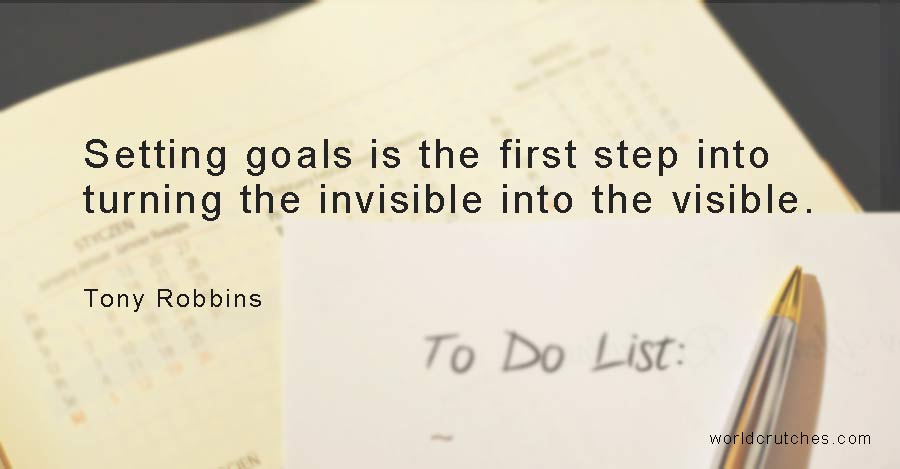 Tony Robbins is motivational speaker and coach. He gives life advice and inspires many people through his published books and famous speeches.
Helen Keller's words inspire meaning in our daily routines. Every detail in life has great significance. It is the little things that attract bigger ones and every effort you make no matter how small can bring great change to your life.
Empowering the disabled and embracing disabilities
Societies need to start taking a closer look at people struggling with disabilities.
A disability should not define a person and communities should start embracing it. People with disability require all the support we can offer and the recognition they deserve. We must not label a disability as a sign of inability, for once there is a will, there is a way.
People need to welcome individuals with disabilities and their own unique skill sets.
Focused on 20 quotes that empower disabled people.
A lot of people within our communities are too hung up observing one's disabilities thatcher the true values and character one holds within himself.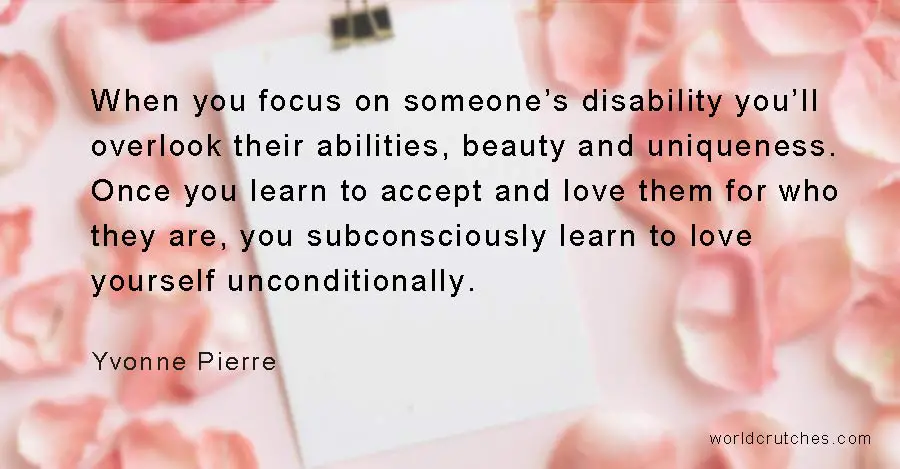 Yvonne Pierre, The Day My Soul Cried: A Memoir. She's a writer, producer and advocate for human rights. Being a survivor, she uses her voice to make a change.
Communities need to overlook their differences and accept one another. Love and care for others are what creates harmony and peace.
The Benjamin Snow, Grade 8 student in his essay "Attitudes About People with Disabilities", he is an actor and a writer, known for his part in A Spark in Nothing.
Margaret Meade was an American cultural anthropologist who was also an author and speaker about societal issues.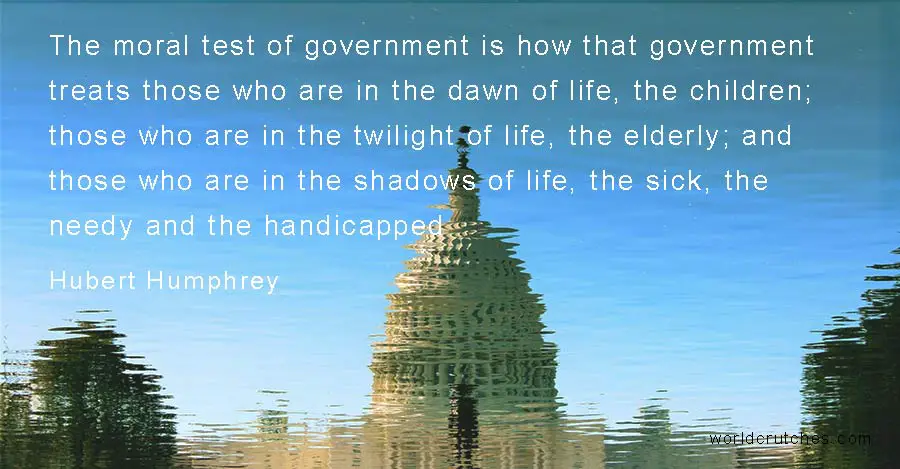 Hubert Humphrey Served as the 38th vice president of the United States from 1965 to 1969, known for his advocacy in many different liberal causes such as civil rights.
Bill Clinton served as the 42nd president of the United States from 1993 to 2001.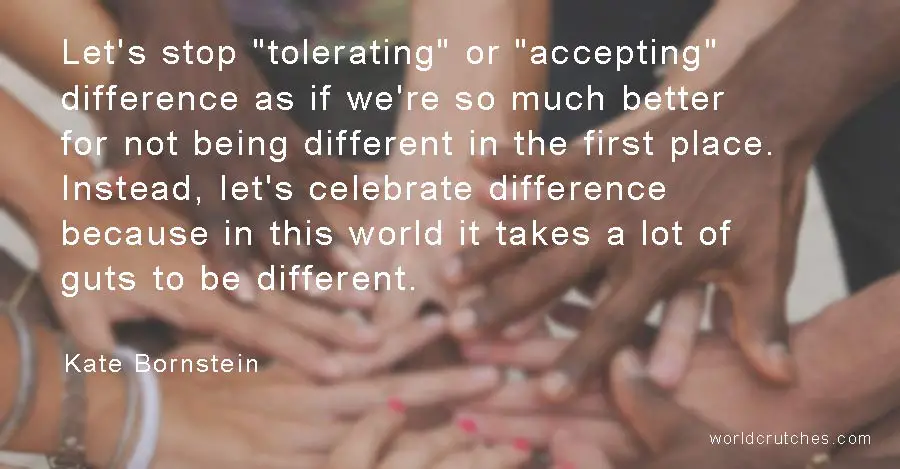 Kate Bornstein is an American author,  actor, playwright, performance artist and gender theorist. To be different is to show your significance and your unique value. It is the learning process we get from the differences we have that make us strong as a unit, and people should embrace change.
Susan Wendell, Associate Professor of Women's Studies at Simon Fraser University, British Columbia.
Clay Aiken is an American singer and television personality. He is an actor, political candidate, and activist.
Franklin D. Roosevelt was assigned  as the 32nd president of the United States from 1933 until his death in 1945.
Societies should create more space for disabled people to share their own experiences and abilities. Individuals must learn to support one another no matter how the condition likes.
Jim Davis is television writer, television producer, screenwriter, and film producer, best known as the creator of the television cartoon Garfield.
Warren Mundine, Australian Aboriginal leader and politician. He worked as the national President of the Australian Labour Party.
Jesse Ventura, an american politician and a former professional wrestler, also a military veteran, actor, and television presenter.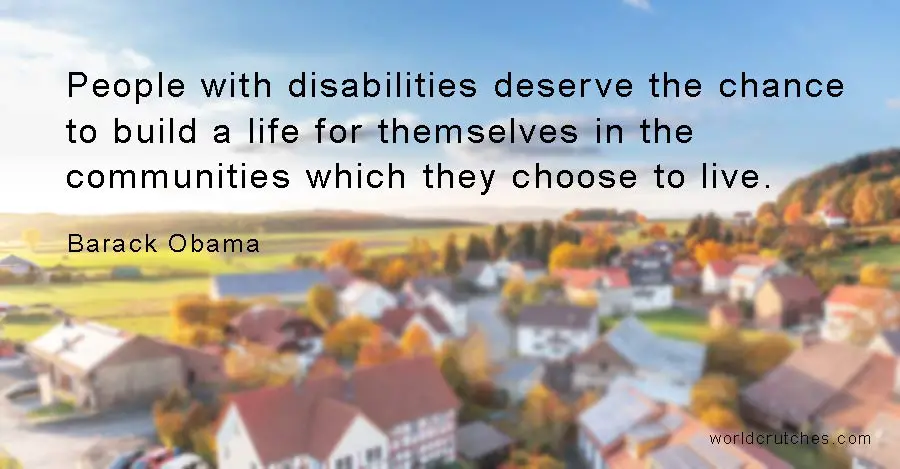 Barack Obama is the first African-American president who served as the 44th president of the United States from 2009 to 2017.
C.S. Lewis was former Fellow and Tutor in English Literature at Oxford University until 1954  and one of the most influential writers at his time.
Pearl S. Buck was an American writer and novelist recognized for her novels of life in China. She won a Nobel Prize for Literature in 1938. It is how we treat each other and care for those who need it which brings us closer to one another. People should aspire to provide for those seeking help and aid them towards a better future.
Ben Conner Write Amplifying Our Witness; Professor of Practical Theology. He is the director of a Centre for Disability and Ministry at Western Theological Seminary.
Simply taking on and overcoming a life challenge makes you a stronger, more resilient person. So take pride in your accomplishments and be inspired by them whenever you need a boost.
Your disability is not a symbol of weakness or defeat. So have faith in your ability to overcome any circumstance.
It can be very challenging to live with a disability, whether temporary or permanent. While it can sometimes make one feel down and struggle to achieve goals, a disability is never enough to forget about your dreams.
Always remind yourself of how capable and strong you are to take control of the situation and find new ways. Learning to enjoy life for what it is does open new paths for you and enables you to grow.
It doesn't matter if you use a wheelchair, crutches, a cane or any kind of device, you can always arrive at where you want to go.